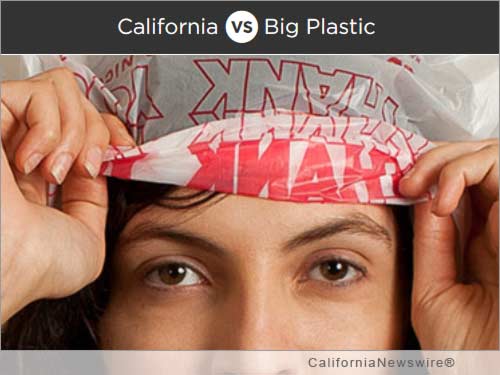 SACRAMENTO, Calif. /California Newswire/ — According to a news release this week from the grassroots California vs. Big Plastic organization, plastic bag companies have raised more than $3.34 Million and spent $3,266,679 in their attempt to put a repeal of California's plastic bag ban on the ballot, outspending bill supporters by more than 25-1.
"This attempt to hijack California's political process and attempt to repeal a law enacted by the Legislature, signed by the Governor, and supported by wide margins of Californians by out-of-state corporations is simply outrageous," said Mark Murray of California vs. Big Plastic, the committee opposing the repeal. "Californians have a long tradition of rejecting special interest ballot measures bankrolled by out-of-state corporations. We are confident they will do the same in November 2016."
According to reports filed yesterday with the Secretary of State, 97.9 percent of the funds for the effort are from companies from outside of California. All donations to the effort are from corporations; not a single California citizen has contributed to the campaign.
The American Progressive Bag Alliance, the plastic bag industry's campaign committee, reported having $177,659 cash on hand on December 31, 2014. A campaign to repeal the law, which is expected to be on the November 2016 ballot after certification later this month, is estimated to cost approximately $30 million.
California vs. Big Plastic has raised $49,500 and spent $129,732, according to the reports. It is available here: http://cal-access.sos.ca.gov/Campaign/Committees/Detail.aspx?id=1372900&session=2013.