SACRAMENTO, Calif. /California Newswire/ — On Friday, California Assembly Bill 449 by Assemblymember Al Muratsuchi (D-Torrance) was signed into law by Governor Jerry Brown. This bill received overwhelming bi-partisan support in the Legislature and was supported by South Bay school districts.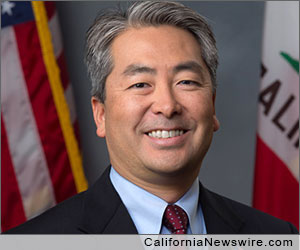 AB 449 would ensure the welfare and safety of students by creating a statutory duty for a superintendent to report teacher or employee misconduct to the California Commission on Teacher Credentialing (CTC). Lack of timely reporting prevents the CTC from taking action to revoke a teacher's certificate, and thus prevent the teacher from working in other school districts.
"I am proud to deliver on a promise to protect our kids and address the issue of teacher misconduct in our public schools," said Assemblymember Muratsuchi, "This is a step forward toward ensuring the safety of school children, and I will continue to fight to protect our kids."
AB 449 will hold superintendents accountable for failing to report misconduct. A failure to report would constitute as unprofessional conduct and could subject superintendents to fines and adverse actions.
Reporting delays not only jeopardize the safety of students at the teacher's current school, but also any school district throughout the state. This bill closes a loophole in current law, and ensures that all superintendents fulfill their obligation to ensure the safety and welfare of children they serve.
Assemblymember Muratsuchi represents the 66th Assembly District, which includes the cities of Gardena, Hermosa Beach, Lomita, the Los Angeles communities of Harbor City and Harbor Gateway, Manhattan Beach, Palos Verdes Estates, Rancho Palos Verdes, Redondo Beach, Rolling Hills, Rolling Hills Estates, Torrance and the unincorporated communities of El Camino Village and West Carson. Please visit the Assemblymember's website, http://asmdc.org/members/a66/ for more information.