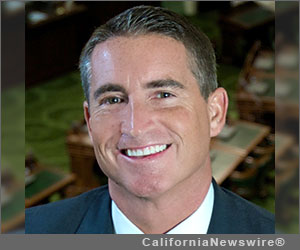 CAMARILLO, Calif. /California Newswire/ — Thousands of 44th Assembly District residents in certain unincorporated areas will be receiving in the mail a new California state tax bill charging property owners an additional fee for fire prevention services within the "State Responsibility Area" (SRA). The office of Assemblyman Jeff Gorell (R-Camarillo) is asking the media to help inform residents of this new bill and the very short time window allowed to challenge or appeal an erroneous fee.
People throughout the state have already reported receiving bills charging them for properties that were not located in areas of state responsibility, or for non-residential structures to which the new tax should not legally apply.
It is important that anyone who receives one of these State Fire Tax bills take action immediately. Recipients only have 30 days from the date that the bill was mailed if they wish to appeal the tax.
California residents who receive one of these tax bills from the state must pay it within 30 days. Even if the bill is sent in error, the law was written in such a way to require that property owners first pay the bill before they challenge it through appeal process. Failure to pay the fire tax can result in additional late penalties and interest.
The State of California has created a website at http://www.firepreventionfee.org with more information about the tax and procedures for appeals. There are also a number of other websites that provide additional useful information including State Board of Equalization member George Runner's website at http://www.calfirefee.com.
Assemblyman Gorell did not support the new state fire tax, but wants to make sure that the fee is fairly implemented and effectively used to enhance fire protection services and improve safety in rural areas.
Story based on press release provided by office of Assemblyman Jeff Gorell.