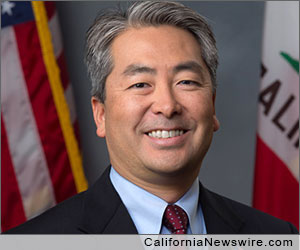 TORRANCE, Calif. /California Newswire/ — Calif. Assembly Bill 66, authored by Assemblymember Muratsuchi (D-Torrance), was signed into law by Governor Jerry Brown and will address the frequent power outages affecting South Bay communities. The new law will give the California Public Utilities Commission the authority to direct utilities to remediate persistent outages and to report those outages based on frequency and duration.
"I am very pleased to have the Governor sign my bill into law," stated Assemblymember Muratsuchi. "South Bay residents and businesses from Manhattan Beach to Palos Verdes have been suffering an unacceptable number of power outages in recent years. This law will increase transparency by allowing rate payers and state regulators to identify where the most frequent outages occur. We need to hold our electric utilities accountable by requiring that they make the necessary infrastructure upgrades."
"I introduced this bill after meeting the Mayor and City Council of Rancho Palos Verdes," explained Muratsuchi. "Rancho Palos Verdes has suffered over 100 unscheduled power outages from 2008 through 2011. These outages have caused open space fires and threatened lives and property. Since then, we have seen more and more unscheduled outages throughout the South Bay, often during peak business hours, affecting businesses and public safety. This is not acceptable."
The bill was sponsored by the South Bay Cities Council of Governments and supported by the cities of Hermosa Beach, Manhattan Beach, Rancho Palos Verdes, Redondo Beach, Rolling Hills Estates, Torrance, and local chambers of commerce.
Assemblymember Muratsuchi represents the 66th Assembly District.