SAN FRANCISCO, Calif. /California Newswire/ — In a survey of over 800 nonprofits conducted in March by the California Association of Nonprofits (CalNonprofits), "Government in Transition; Nonprofits in Transition," the majority of respondents report significant changes in their organizations since the November 2016 election. When asked what specific changes they have made, 58% of respondents said they have discussed how their constituents may be affected by new federal laws and policies, and 42% said they are increasing their public policy advocacy work.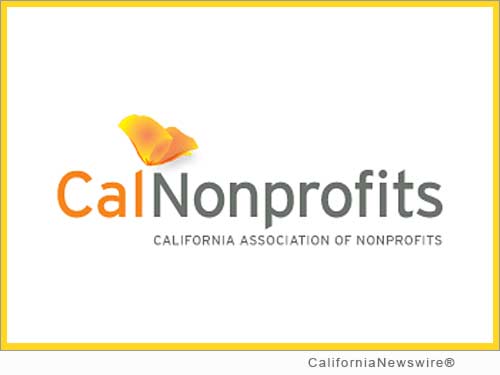 Nearly two-thirds of respondents report increased levels of staff anxiety since the election, with concern about the impact on immigrants served voiced with particular urgency by respondents in more than 300 write-in comments on the subject. In total, the survey inspired more than 1,600 comments from respondents.
The survey obtained responses from 814 nonprofits in 47 California counties. Jan Masaoka, CEO of CalNonprofits stated: "We conducted this nonpartisan survey to listen to the California nonprofit community, amplifying their diverse and varied voices, and delivering their concerns to policymakers."
Respondents represented California's wide range of nonprofits in terms of budget size, number of staff, and geographical locations, and covered many different sub-sectors. The largest numbers of responses came from those in human/social services and the arts/culture/humanities.
"Many nonprofits expressed sentiments like this one: "Collective and forcefuladvocacy is urgently needed and we'd be thrilled to have your help with this overthe coming months."
In response to the survey results, CalNonprofits CEO Jan Masaoka stated: "The hundreds of impassioned responses to this survey present a call to action. We plan to work together to promote policies that respond to our members' concerns and best serve the people of California by protecting the values we as nonprofits stand for."
For our summary report on the survey results, including samples of the many write-in comments we received, please go here: http://calnonprofits.org/publications/article-archive/529-nonprofits-rethinking-their-future-under-trump-administration-new-survey-reports
About CalNonprofits:
In 2014, CalNonprofits conducted "Causes Count," the first-ever report to examine the nonprofit sector's scope, activities and economic impact in the state of California. This year, we intended to conduct an update of the "Causes Count" study. However, what we've heard from our membership since the 2016 election has convinced us that the overwhelming focus of nonprofit work in 2017 will be in reaction and response to the new Presidential administration. As a result, we determined that this year the research of most value to our constituency is to track how the California nonprofit community is responding in this time of transition – what they are experiencing, what they are doing, and what they need. This is the first of three surveys; our second survey coming in early summer will follow up on concerns, impacts and responses in this changing policy environment.