SACRAMENTO, Calif. /California Newswire/ — Assembly Bill 2743, authored by Assemblymember Pedro Nava (D-Santa Barbara), which will make it illegal for a landlord in California to require cat declawing or devocalization as a condition of tenancy, passed the Assembly with bipartisan support 63 to 7. "Declawing and devocalization are permanent, complex surgeries that can have unintended consequences for property managers, physical complications for animals, and emotional and financial consequences for pet owners. It is unconscionable that landlords throughout California have been requiring these procedures for prospective tenants," said Nava. "My bill is the first step in stopping these policies and promoting safe and easy alternatives to these surgeries, which are increasingly being viewed as outdated."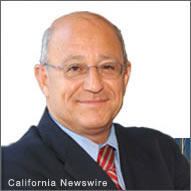 Additionally, AB 2743 (Nava) will impose a civil fine of $2500 for each instance of declawing or devocalization as a result of a landlord-tenant agreement. Also, landlords will not be able give preferential treatment to tenants with declawed or debarked animals or advertise in a manner designed to discourage applicants with animals that have not been declawed or devocalized.
According to Debra Carlton, Senior Vice President of Public Affairs for the California Apartment Association (CAA's), "CAA endorses the humane treatment of animals, and as a result, years ago the association purposely decided to exclude any language about declawing cats and devocalizing dogs in our widely used rental and lease agreements. Instead we recommended to owners that they utilize security deposits when it comes to damage to the rental unit as a result of negative pet behavior."
Eight local governments have recently banned the practice of cat declawing (Berkeley, Beverly Hills, Burbank, Culver City, Los Angeles, San Francisco, Santa Monica, West Hollywood), recognizing the practice as inhumane. A search of rental listings throughout California, however, shows a number of properties with landlords and managers requiring that potential owners will be considered only with declawed cats.
AB 2743 now moves to the Senate for consideration.