SACRAMENTO, Calif. /California Newswire/ — Springtime in Sacramento often means lunch outside. On Tuesday May 2nd, Assembly Speaker Anthony Rendon (D-Paramount), Assembly Republican Leader Chad Mayes (R-Yucca Valley), Assemblymember Kevin McCarty (D-Sacramento), and a bipartisan group of Assembly members and staff will spend their lunchtime helping establish a community orchard in the Del Paso Heights neighborhood in Sacramento.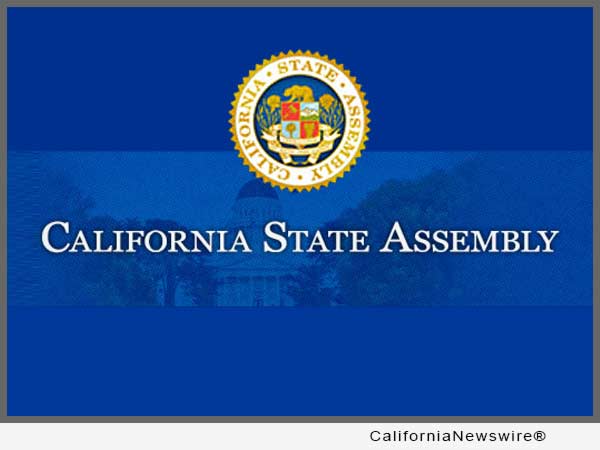 Joining the Sacramento Tree Foundation, the Del Paso Heights Growers' Alliance, Terkensha Associates, Green Technical Education & Employment, the Mutual Assistance Network of Del Paso Heights, Eppe Corporation, California ReLeaf and PG&E the Assemblymembers will plant 35 trees to establish the "True Beginnings Community Orchard."
The planting will take place at Noon on Tuesday, May 2 at 811 Grand Avenue in Sacramento.
"For most of the year Sacramento is our home away from home," Rendon said. "It's nice for us to have opportunities to repay the hospitality and helping create this community orchard is a great way to help do that."
"The trees we plant tell a story that is California," Mayes said. "That we care about our neighborhoods and our environment. I am honored by the opportunity to continue building the kind of communities that reflect our values, especially in the state capital."
"Sacramento is proud to be California's capital city and home to the most innovate, diverse and productive state in the nation," McCarty said. "As Sacramento's Assemblymember, I am grateful to Speaker Rendon, Republican Leader Mayes, my legislative colleagues and staff volunteers for giving back to Sacramento through their community service and commitment to support neighborhoods throughout my district."
Social Media: #ArborDay #CALeg @Rendon63rd @ChadMayesCA @AsmKevinMcCarty