SACRAMENTO, Calif. /California Newswire/ — On Thursday, the California State Assembly sent to the Governor legislation by Assemblymember Raul Bocanegra (D-Pacoima) that will provide vital financial assistance to more than 284,000 classified school employees in California who live paycheck to paycheck. Assemblymember Bocanegra introduced the legislation to bridge the financial burden that classified employees face during the summer months, which often forces them to rely on food banks, max out credit cards, or collect cans on the side of the road.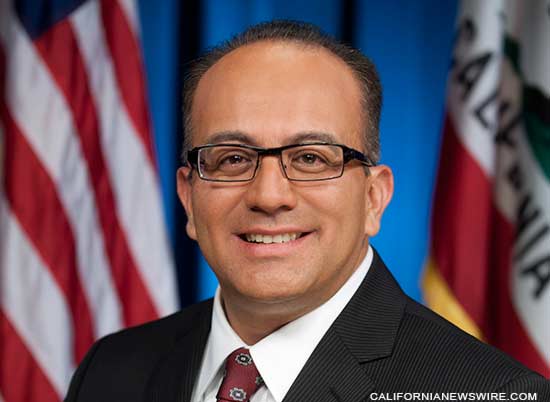 "Classified school employees, from office secretaries to custodians, cafeteria workers to paraprofessional teaching assistants, do the essential work that keeps our public schools up and running. They serve California's public schools with immense dedication, and they sacrifice a great deal to help our students," said Assemblymember Bocanegra.
"AB 621 will not eradicate the unfair exclusion of these workers from accessing unemployment benefits, but it will create a temporary, cost-effective solution that allows for classified workers to support their families during recess periods."
Under existing law, most seasonal workers have access to unemployment benefits; however, classified employees do not. When schools let out for summer break, they are left unemployed and without benefits to carry themselves through the summer. Despite the important and hard work that they contribute to our education system, they struggle to support their families, bringing home incomes that are often inadequate to pay for food, housing, and health care. In 2012, the median annual earnings for classified workers was only $20,700. The poverty rate for classified workers employed in California public school districts is almost ten percent, a level higher than most other California industry sectors.
If signed, this bill will create a "Summer Bridge Fund," which will provide thirty days of pay to program participants. During the ten months of the school year, classified school workers will be given an option to contribute up to one day's pay each month to the Summer Bridge Fund. In return, the state will provide a two-to-one match. The account would be run on a voluntary basis and would allow members to cash in their banked hours during periods of school recess.
"This legislation brings school employees like bus drivers and food service workers one step closer to a summer without crushing anxiety over paying their rent and feeding their families. While these workers are an essential part of school communities, they've been treated like second-class workers, unjustly exposed to severe economic hardship for months every year," said Max Arias, Executive Director of SEIU Local 99. "With the passage of this legislation, the legislature has shown that forcing our valued classified school employees to rely on food stamps, church closets, and food banks to get by is unacceptable."
Raul Bocanegra is the Democratic Majority Whip in the California State Assembly. He represents the 39th Assembly District, which includes the Los Angeles communities of Arleta, Granada Hills, Lakeview Terrace, Mission Hills, North Hollywood, Pacoima, Shadow Hills, Sun Valley, Sunland-Tujunga, Sylmar and the City of San Fernando.