SACRAMENTO, Calif. /California Newswire/ — Today, on the first day of the 2017-18 California Legislative Session, Assemblyman Raul Bocanegra (D-San Fernando Valley) introduced legislation to establish the California Hate Crimes Registry, which would make public the names of those criminals convicted of a hate crime and the crimes of which they were convicted, while protecting the confidentiality of the victims.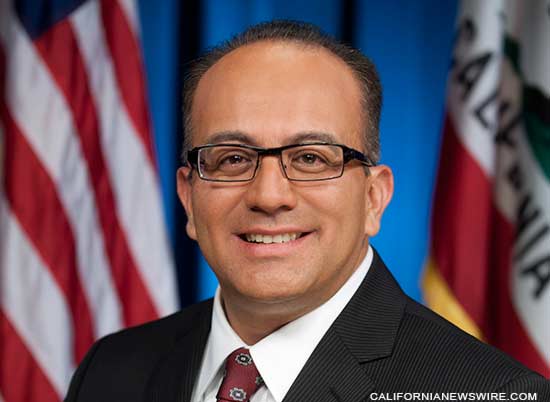 "We have witnessed an alarming spike in hate crimes in the days and weeks following the presidential election and a double-digit increase in hate crimes reported to California law enforcement in 2015. These crimes divide communities, and it is imperative that California send a message that intolerance has no place in our communities."
Assembly Bill 39 will require the Department of Justice to maintain a public database listing individuals convicted of crimes motivated by racial, religious, ethnic, handicap, gender, or sexual orientation bigotry or bias, also known as hate crimes.
Under existing law, local law enforcement agencies are required annually to submit to the California Department of Justice (DOJ) information on hate crimes within their jurisdictions. The information includes statistics on the number of hate crimes, the types of offenses, the number of suspects and victims, and, to the extent possible, information on the number of cases referred to prosecutors and the disposition of those cases.
According to data compiled by the Department of Justice:
Total hate crime incidents increased in California by 10.42% in 2015;
Hate crime incidents involving a religious bias increased 49.6% in 2015;
Hate crime incidents involving a Hispanic/Latino bias increased 35% in 2015; and,
The number of victims of reported hate crime incidents increased 10.39% in 2015.
Assemblyman Bocanegra released the following statement after introducing AB 39 to establish the California Hate Crime Registry:
"Today, I am introducing legislation to establish the California Hate Crime Registry. The Hate Crime Registry will be an important public safety tool to better protect individuals and communities from hate crimes, help reverse this deeply troubling trend, and significantly reduce hate crimes in California. In the coming months, I will work diligently to bring together Democrats and Republicans, law enforcement and victims' rights groups, to take immediate steps send a clear message to perpetrators that violence rooted in bigotry and bias will not be tolerated in California."
Assemblyman Raul Bocanegra represents the Northeast San Fernando Valley, including the Los Angeles communities of Arleta, Grenada Hills, Lakeview Terrace, Mission Hills, North Hollywood, Pacoima, Shadow Hills, Sun Valley, Sunland-Tujunga, Sylmar and the City of San Fernando. A native of the Northeast Valley and product of public schools, Bocanegra earned his undergraduate degree and Master's Degree in Urban Planning at UCLA. Bocanegra served his community as a non-profit leader, urban planner for the City of Los Angeles, and as an educator teaching classes at California State Northridge, Mission Hills Community College, and most recently as an adjunct professor at UCLA before serving his second term in the State Assembly.