LOS ANGELES, Calif. /California Newswire/ — The use of "Teacher Jail" by the Los Angeles Unified School District (LAUSD) was the focus of an audit request by Calif. Senator Tony Mendoza (D-Artesia), at a hearing of the Joint Legislative Audit Committee on Wednesday, January 13, 2016 at 9:30 a.m. in Room 447 of the State Capitol.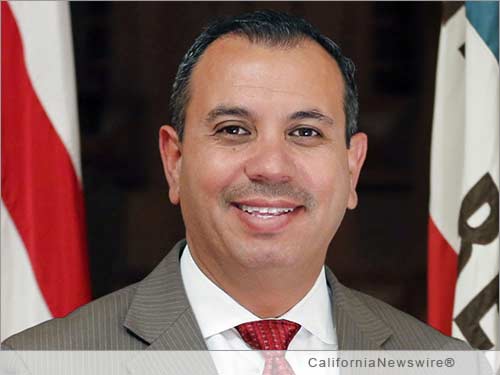 "The residents of California and its policymakers need more information to evaluate Los Angeles Unified School District's current school employee disciplinary process' impact on student learning and to determine its effectiveness," said Senator Tony Mendoza.
The goal of this audit is to examine the basis, extent, and impact "Teacher Jail" has on student learning as well as to determine the cost, outcomes, and effectiveness of this practice. Placement of school employees in "Teacher Jail" is a disciplinary method utilized by LAUSD and other school districts across California when a school employee is being investigated for misconduct allegations. Some examples of such misconduct include being verbally abusive, excessively missing work, failing to follow the rules for giving standardized tests, sexual misconduct, violence against a student, or drug-related offenses, among others.
Over the past few years, legislation has been introduced to expedite the teacher disciplinary process for the most egregious misconduct allegations of sexual abuse, violence, and drug-related offenses. However, complaints and criticisms by students, parents, teachers and other stakeholders still exist. Most recently, a class-action lawsuit was filed on behalf of thousands of LAUSD teachers alleging the system is unfair and lacking transparency.
According to a 2014 Los Angeles Times article, there were more than 400 LAUSD school employees who were placed in "Teacher Jail", while receiving full salary and benefits. Currently, the number may now be closer to 700. There have been reports of teachers and school employees languishing in "Teacher Jail" for months and years on end while not knowing the reason for them being housed.
LAUSD is the largest school district in California and the second largest in the United States enrolling more than 640,000 students as of 2015.
Los Angeles Unified School District estimates that its average educator costs $96,176 annually in salary and benefits (http://home.lausd.net/apps/news/article/398613, 9/8/2014). Thus, in 2014, LAUSD paid out approximately $38 million to the 400 employees housed in "Teacher Jail." As such, the state has an interest in determining the basis, extent, cost and outcomes of this practice.
The requested audit should address the following:
Review and evaluate the laws, rules, and regulations significant to the audit objectives.
Determine the triggering conditions and measures involved in being placed in "Teacher Jail," as well as the cost both individually and on a total scale annually and over time.
Determine the preferred outcomes of the "Teacher Jail" system and the effectiveness in which they are produced. If the system is not effective, determine if there are alternatives that are less costly.
Review the manner in which the cases of "Teacher Jail" are evaluated and resolved. If these cases are not resolved or not resolved in a timely manner, determine whether employees' due process rights have been respected.
Determine whether the "Teacher Jail" practice is fair and just, rather than used as the punishment itself or as means of penalizing a school employee.
Determine if there is a practice of seeking to remove a teacher's credential after being housed in "Teacher Jail."
Review and assess any other issues that are significant to the practice of "Teacher Jail" and provide recommendations for corrective action, if appropriate.
Review data from the last 5 years concerning the number of school employees placed in "Teacher Jail" and the length of time they are housed. Within this assessment, create categories classified by the reasoning behind placing these employees in "Teacher Jail" and sort all involved employees into them. For example, these categories may be labeled "verbal abuse", "excessive absenteeism", and "sexual misconduct."
Determine the fiscal impact of school employees in "Teacher Jail," specifically the total cost of compensation and the cost of replacing teachers with substitutes.
To the extent feasible, review the impact on students whose teachers are placed in "Teacher Jail."
As this practice is known to be most publically prevalent at LAUSD, I believe that the audit should focus on that district. However, it is important that the audit should also place the results in a wider context of disciplinary measures for employees at other school districts so that the appropriateness, effectiveness and cost-benefit ratio can be better determined.
About Tony Mendoza:
Senator Tony Mendoza, a Los Angeles native and former elementary school teacher in East Los Angeles, represents the 32nd Senate District encompassing portions of Los Angeles and Orange Counties.