SACRAMENTO, Calif. /California Newswire/ — Senator Alex Padilla (D-Pacoima) today announced that he will move forward with Senate Bill 331, which would prohibit new tobacco retailers from locating within 600 feet of a school. The legislation will be heard today in the Senate Governance and Finance Committee at 9:30 a.m. in Room 112.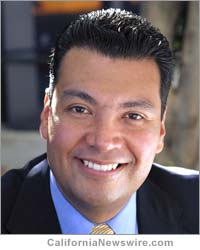 "Three out of four adult smokers start before they are 18 and one in three youth smokers will die prematurely from smoking-related illnesses. It is clear that we must do more to keep tobacco away from kids," said Senator Padilla. "This bill would make sure that no new tobacco licenses will be issued to any retail outlets near schools."
Said Dr. John Maa, American Heart Association volunteer, "Nearly 90 percent of adult smokers started before the age of 18. We believe SB 331 is a good strategy to ensure California's children don't ever pick up that first cigarette, thereby preventing a lifelong addiction and the negative health consequences."
Specifically, SB 331 would amend the Stop Tobacco Access to Kids Enforcement (STAKE) Act and the Tobacco Licensing Act to prohibit the issuance of any new retail tobacco licenses within 600 feet of any public or private school beginning on or after January 1, 2013. The bill enables the Board of Equalization (BOE) to deny a new retail license application if it is for a location that is within 600 feet of any school. The bill gives authority to CDPH to ensure that the law is followed by applicants.
Passed in 1994, The STAKE Act makes it illegal to sell tobacco products to anyone under the age of 18 and gives authority to CDPH and other law enforcement agencies to conduct compliance checks of tobacco retailers and enforce civil penalties for infractions. Also, anyone who sells tobacco products to a minor may be subject to criminal prosecution, punishable by a fine, under Penal Code Section 308.
Senator Padilla added, "With this bill we have an opportunity to make a clear statement that California will not tolerate the sale of tobacco products to children. We must do everything we can to protect their health and future."
There are approximately 37,000 tobacco retailers in California, of which many are located near schools. A study conducted by the Tobacco-Related Disease Research Program found that more than 33 percent of tobacco sales to minors take place within 1,000 of a school. The 2008 California Student Tobacco Survey (CSTS) shows that smoking rates among 9-12 graders is almost 15 percent.
Early tobacco use increases the likelihood of lifelong tobacco addiction. According to the Centers for Disease Control and Prevention (CDC), over 80 percent of adult smokers say they began before the age of 18. The California Department of Public Health (CDPH) reports that more than 35,000 Californians die each year from smoking-related diseases and costs the state $18.6 billion a year in medical expenses.
Senator Alex Padilla represents more than 900,000 residents of the 20th State Senate District which includes most of the San Fernando Valley in Los Angeles.