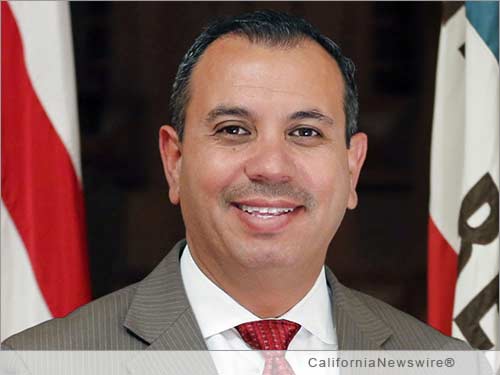 SACRAMENTO, Cailf. /California Newswire/ — On Tuesday, the Senate Transportation and Housing Committee approved SB 1472 authored by Calif. Senator Tony Mendoza (D-Artesia), on a bipartisan vote of 6 to 3. The bill will increase the Los Angeles County Metropolitan Transportation Authority (Metro) Board of Directors from 14 to 16 members. The bill now goes for consideration before the Senate Appropriations Committee.
"My SB 1472 will provide greater representation for areas of Los Angeles County that are currently underrepresented on the Metro Board of Directors," said Senator Tony Mendoza.
"Adding two more public members will ensure that Metro fairly represents the entire County of Los Angeles. Doing this will improve Metro's ability to develop a regional transit plan that meets the needs of all county residents," added Senator Mendoza.
"It is critical that the Board delivers on the needs of all residents in Los Angeles County. Unfortunately, the current make-up of the Board does not equitably reflect the County as a whole," said Senator Mendoza.
As the regional transportation planner for all of Los Angeles County, Metro serves more than 9.6 million people. Nearly one-third of California's residents reside or work within its 1,433-square-mile service area. Metro develops and oversees transportation plans, policies, funding programs, as well as short-term and long-range solutions that address the County's increasing mobility, accessibility, and environmental needs.
Under current law, the County Transportation Commissions Act provides for the creation of county transportation commissions in the Counties of Los Angeles, Orange, Riverside, San Bernardino, and Ventura, with various powers and duties relative to transportation planning and funding.
Metro is currently governed by a 14-member Board of Directors, including the Mayor of the City of Los Angeles, two public members and one Los Angeles City Council Member appointed by the Mayor, four members selected by the Los Angeles County City Selection Committee, five members of the Los Angeles County Board of Supervisors, and a non-voting member appointed by the Governor.
SB 1472 will:
Expand the Metro governing Board of Directors from 14 to 16 members with one voting member appointed by the Speaker of the California State Assembly and one voting member appointed by the Senate Rules Committee.
Require that the two appointed members reside in Los Angeles County and not hold residence in the same city as any other Metro Board member at the time of appointment.
For more information on Metro and its Board of Directors, please visit their website: https://www.metro.net/about/agency/mission/
Senator Tony Mendoza, a Los Angeles native and former elementary school teacher in East Los Angeles, represents the 32nd Senate District encompassing portions of Los Angeles and Orange Counties.