SACRAMENTO, Calif. /California Newswire/ — Calif. Senator Tony Mendoza (D-Artesia) announced that multiple bills passed through the Senate Appropriations Committee. Among the lengthy list of bills before the committee were several pieces of Legislation from Senator Mendoza, notably Senate Bills 4, 45, 268, and 693.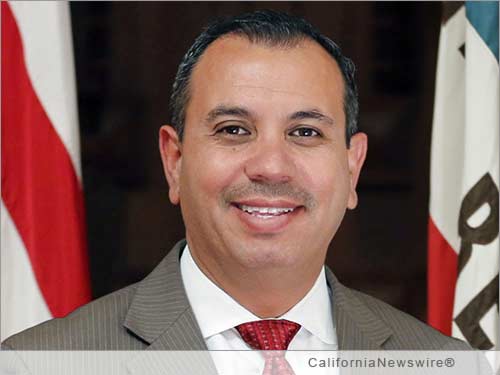 "I am glad to have seen these bills pass through the committee process sucessfully," Senator Mendoza said. "I've proposed several bills that will enrich the lives of all Californians, not just my constituents in District 32."
SB 4 will provide $1.18 billion in funding to decrease health risks for Californians living in trade corridors by reducing air pollution emissions from freight movement.
SB 45 will increase governmental accountability and public trust by amending the Political Reform Act (PRA) to prevent a city, county, special district, or state elected official whose name appears on a ballot from using taxpayer money to send a mass mailing for 90 days preceding an election.
SB 268 provides for proportional representation within the Los Angeles County Metropolitan Transportation Authority Board of Directors (MTA Board). This bill ensures that Board member seats fairly represent all areas of Los Angeles County.
SB 693 will provide communities along the Lower San Gabriel River (SGR) greater access to recreational space as well as promote the river's revitalization.
"My colleagues on the Appropriations Committee took into account the intent and purpose of each bill. I'm glad that their analyses lead them to support these bills," Senator Mendoza said. "I look forward to these bills reaching the Senate floor in the coming days."
Senator Tony Mendoza, a Los Angeles native and former elementary school teacher in East Los Angeles, represents the 32nd Senate District encompassing portions of Los Angeles and Orange Counties. For more information about Senator Mendoza visit his website or follow him on Facebook and Twitter.
MISSION STATEMENT
"To help constituents and the community through courteous, friendly, non-judgmental service and to help educate and lead the next generation of leaders."