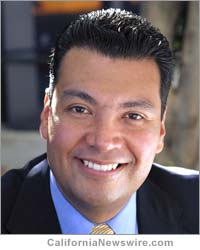 SACRAMENTO, Calif. /California Newswire/ — California State Senator Alex Padilla (D-Pacoima) today announced his decision to sever ties with the Susan G. Komen for the Cure. For the past few years he has lent his name as a 'Pink Tie Guy' in Los Angeles County. Padilla said his decision was in direct response to the Komen organization severing ties with Planned Parenthood.
"Planned Parenthood has performed more than 4 million breast exams over the past five years, nearly 170,000 of these exams were funded by Komen grants. By terminating these grants, Komen will be denying access to tens of thousands of women. These are critical services in communities of need. That is not consistent with Komen's stated mission as I understand it," said Senator Padilla.
"Komen has placed its supporters in the untenable position of aligning themselves with acquiescence to the agenda of the religious right, or aligning themselves with healthcare and breast cancer organizations that will not bow to such pressures. The choice is clear to me. I choose the latter," said Senator Padilla.
Senator Padilla served as a volunteer "Pink Tie Guy." Pink Tie Guys are civic leaders and ambassadors for the Komen organization who wear pink ties at public events and raise awareness about breast cancer.
Senator Alex Padilla represents more than 900,000 residents of the 20th State Senate District which includes most of the San Fernando Valley in Los Angeles.