SACRAMENTO, Calif. /California Newswire/ — Today, California State Senator Alex Padilla (D-Pacoima), Chair of the Senate Energy, Utilities, and Communications Committee released the following statement regarding the state budget: "Today is an exciting day for California and for millions of K-12 students throughout the state. I commend Governor Brown for his vision in what I believe is the most important part of this year's budget, the fundamental change in how we fund California's K-12 schools."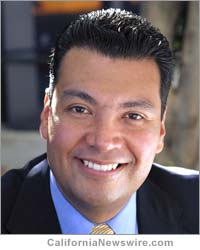 It provides greater funding for all students with additional funding for school districts with a larger proportion of foster youth students, low-income students, and English Learners. Equally important, the budget includes provisions of my SB 344 which places greater transparency and accountability on school districts to ensure the extra funds that they receive are spent strategically.
For the third year in a row, we have approved an on-time and balanced budget. This budget pays down the state's debt by $4 billion, increases reserves by $1.1 billion, and restores funding for education. The budget also includes funding for the California Healthcare Exchange to implement the Affordable Healthcare Act. It also includes more than $80 million for restoration of adult dental care and $211 million for critical mental healthcare.
Additionally, the budget allocates $456 million in Proposition 39 funds to the Department of Education for grants to K-12 schools and community colleges for increasing energy-efficiency. This will allow our schools to become more energy efficient, and the money saved will be reinvested in our classrooms."
Senator Alex Padilla, 40, graduated from MIT with a degree in Mechanical Engineering. He currently serves on the Board of MIT and as President of the National Association of Latino Elected and Appointed Officials. He is Chair of the Senate Energy, Utilities and Communications Committee and represents the more than 1,100,000 residents of the 20th State Senate District which includes most of the San Fernando Valley in Los Angeles.