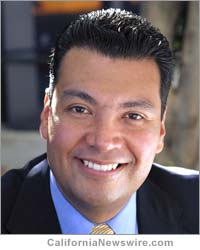 SACRAMENTO, Calif. /California Newswire/ — California State Senator Alex Padilla (D-Pacoima) today applauded Komen for the Cure for reversing position on Planned Parenthood. "I am very pleased to hear that Komen has reversed position and is now open to future funding for Planned Parenthood. Still, it is one thing to allow a group to apply for a grant and quite another to actually fund that grant. Time will tell. I am sure we will all be monitoring further developments," said Senator Alex Padilla.
"Whether the issue is education, screening, research or treatment, breast cancer should not be politicized. I am proud of everyone across the country who made their feelings known, particularly the California affiliates of Komen who stood firm in their support of Planned Parenthood. Today, I have renewed hope for Susan G. Komen for the Cure. I may have taken off my pink tie in protest, but I didn't throw it away," Senator Padilla added.
Earlier this week, Senator Padilla had announced that he was severing his ties with Susan G. Komen for the Cure as a volunteer "Pink Tie Guy" in Los Angeles County in response to their decision to sever ties with Planned Parenthood. Pink Tie Guys are civic leaders and ambassadors for the Komen organization who wear pink ties at public events and help educate and raise awareness about breast cancer.
Planned Parenthood has performed more than 4 million breast exams over the past five years, nearly 170,000 of these exams were funded by Komen grants. These grants provide critical access to tens of thousands of women in communities of need.
Senator Alex Padilla represents more than 900,000 residents of the 20th State Senate District which includes most of the San Fernando Valley in Los Angeles.