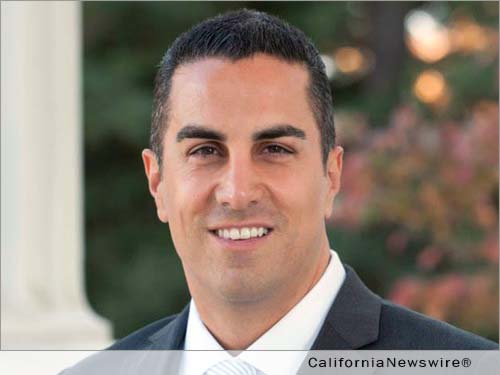 SACRAMENTO, Calif. /California Newswire/ — Good-government advocates rejoiced today after the California Senate passed the Innovation Awards bill by a vote of 31-4, says Assemblyman Mike Gatto's (D-Los Angeles). Gatto's AB 2138 would offer up to a $25,000 prize for Californians who provide intellectual property that solves a specific problem, innovates a process, or otherwise streamlines a system within a government agency.
"Many people are frustrated with the inefficiencies of government and know exactly how to improve a system or process," said Gatto. "Imagine a young Steve Jobs, Elon Musk, or other Silicon Valley prodigy just waiting for the opportunity to demonstrate his or her incredible knowledge and skill. They could earn $25,000 and a lifetime of renown, while helping California to save potentially millions of dollars and making the state more efficient and accessible."
AB 2138 was inspired by the work of the XPRIZE Foundation, a Los Angeles-based non-profit organization that fosters high-profile competitions that motivate individuals, companies, and organizations across all disciplines to develop innovative ideas and technologies that help solve grand challenges that restrict humanity's progress.
"We applaud Assemblyman Gatto for reaching out to his citizens to help solve California's biggest challenges," said Christopher Frangione, Vice President of Prize Development at XPRIZE Foundation. "When tackling the most daunting issues, the best ideas often come from unexpected places."
In his book Citizenville, Lt. Governor Gavin Newson explained that "incentive prizes are a perfect bipartisan solution: They solve problems, help people, and save money, thereby fulfilling goals that span the whole political spectrum."
"The people of California are resourceful and inventive," said Gatto. "Incentives like this can showcase Californians' creative solutions to some of the state's most pressing issues."
Mike Gatto is the Chairman of the Appropriations Committee in the California State Assembly. He represents Burbank, Glendale, La Cañada Flintridge, La Crescenta, Montrose, and the Los Angeles neighborhoods of Atwater Village, East Hollywood, Franklin Hills, Hollywood Hills, Los Feliz, and Silver Lake. Follow him on Twitter @MikeGatto or visit www.asm.ca.gov/gatto

EDITORIAL NOTE: content based on press release as provided by the office of Mr. Gatto.