SACRAMENTO, Calif. /California Newswire/ — On Tuesday, in Washington, D.C., U.S. Representative Tony Cárdenas (CA-29), released the following statement to mark the beginning of the 115th Congress: "At the outset of this Congress, we are faced with more uncertainty than ever."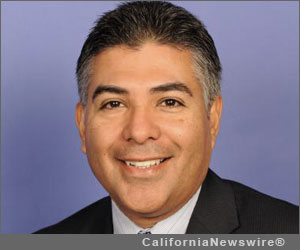 "I hear daily from people back home who are worried about what lies ahead. They're concerned about being able to see their doctor, about keeping insurance for their cancer treatments, about their son losing his school lunch, and about their grandmother losing her Meals on Wheels.
During my time in Congress, I've fought to protect the people of my district. And I will fight like hell before I let anyone take away what they have worked so hard to earn.
My job as a Representative is to be the voice of the 29th District. I guarantee that voice will only grow louder and stronger in the face of the uncertainty we're up against.
Lastly, I've got one message for Republicans — we will not back down. We will defend these values and ideals, and we will continue to fight for the grandmother that depends on her Meals on Wheels and for the little boy that needs his school lunch.
It is a privilege to serve the 29th District, and I will never stop fighting for what we believe in."