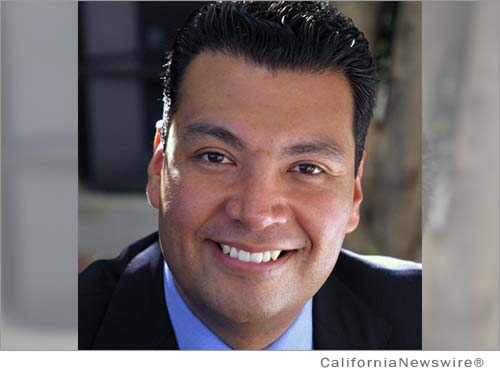 SACRAMENTO, Calif. /California Newswire/ — Calif. Senate Bill 1299 authored by Senator Alex Padilla (D-Padilla) won final legislative approval today in the State Senate. The bill would require hospitals to establish comprehensive workplace violence prevention plans. According to the bill's backers, "Violent attacks at California hospitals underscore need for more healthcare worker protections."
Nurses wounded in two separate stabbings at Los Angeles area hospitals and a shooting at a Daly City Medical facility earlier this year are a shocking reminder that working in a hospital setting comes with very real risks. Olive View-UCLA Medical Center where one of the attacks took place is located in Senator Padilla's district. Healthcare workers have long been recognized as having a high risk of work-related assault, and nurses are at particularly high risk with the highest rate of victimization among occupations in the healthcare industry.
"Anyone who has worked in a hospital setting recognizes that you never know who is going to walk through the doors, and in what state of mind," said Senator Alex Padilla. "These recent attacks demonstrate that we must do a better job of protecting patients, visitors, and personnel from violence, and make California hospitals as safe as possible," Padilla added.
"Existing law does not go far enough to protect health care workers and patients throughout a healthcare facility. This bill will strengthen the law by requiring training for all personnel who provide direct care to patients. It would also require greater employee security in areas surrounding the facility like parking lots particularly during late night and early morning shifts," said Senator Padilla.
Senate Bill 1299 would require hospitals to establish workplace violence prevention plans that evaluate staffing levels to determine if insufficient staffing contributes to a risk of violence, sufficiency of the security systems including the availability of security personnel, security risks associated with specific units, areas of the facility with uncontrolled access, late-night and early morning shifts, and employee security in areas surrounding the facility such as employee parking areas. The bill also requires Cal/OSHA to post a report of violent incidents at hospitals on its website.
According to the United States Bureau of Labor Statistics, workers in healthcare and social assistance settings are five times more likely to be the victim of a non-fatal assault or violent act than the average worker in all other occupations combined. A 2007 report commissioned by the National Institute of Occupational and Environmental Health came to the same conclusion and found that among California hospitals, hospital security is often uncoordinated and insufficient. Employee training programs rarely included review of violence trends within their specific hospital and few hospitals had effective systems to communicate about the presence of violent patients. Security programs and training were often less complete in psychiatric units than in emergency departments. Sixteen states have enacted laws aimed at addressing workplace violence against healthcare workers.
Current law only requires hospitals to establish workplace violence prevention plans for emergency room departments and areas which they deem high risk. In addition, existing law only requires security and safety training for the staff assigned to these emergency room departments. Training is not necessarily required for staff assigned to other areas of a hospital. This bill requires hospitals to establish such plans for all areas where patients are provided care and requires standards, like training for all staff providing care to patients.
Senator Alex Padilla, 41, graduated from MIT with a degree in Mechanical Engineering and just completed serving on the MIT Corporation Board. He is Chair of the Senate Energy, Utilities and Communications Committee and represents the more than 1,100,000 residents of the 20th State Senate District in Los Angeles.

Editorial note: above text is based on news announcement as issued by Mr. Padilla's office.