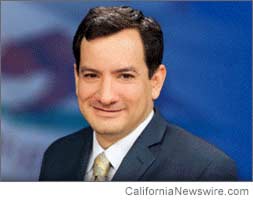 SACRAMENTO, Calif. /California Newswire/ — On Tuesday, Calif. Assemblyman Anthony Rendon's (D-Lakewood) legislation (Assembly Bill 530) that spurs much-needed revitalization of the Lower L.A. River passed the Assembly Water, Parks, and Wildlife Committee by a unanimous 15-0 vote.
"After decades of neglect, it's time to focus attention and resources on the Lower L.A. River and its neighboring communities," Rendon said. "Assembly Bill 530 updates the L.A. River Master Plan to include specific plans to revitalize the Lower River and provides residents of the Southeast the opportunity to engage with vibrant and accessible green space."
Since Los Angeles County adopted a master plan for the entire L.A. River in 1996, the City of Los Angeles has done substantial work on developing a revitalization plan for the Upper L.A. River within the city's boundaries. Similar work on the Lower River, however, has lagged behind substantially.
"A collaborative master plan leverages much-needed funding for the revitalization of the Lower L.A. River, which travels through many disadvantaged communities in the Southeast," said Miguel Luna, founder of Urban Semillas, a community organization focused on environmental justice issues. "Most importantly, it serves as a mechanism to create multi-beneficial spaces that can improve the quality of our watershed and the health of our communities."
AB 530 establishes a local working group tasked with updating the master plan. Proposition 1, the 2014 statewide water bond authored by Rendon, authorized funding for the Rivers and Mountains Conservancy, which has responsibility for the Lower River and would oversee the proposed working group.
"The working group affords communities along the banks of the Lower River a vision for the river beyond just flood control, but instead offers enriched recreation, open space, and urban habitat opportunities," said Mark Stanley, Executive Officer of the Rivers and Mountains Conservancy. "AB 530 starts the process of significantly enhancing green connectivity benefits throughout the area."
Assemblyman Anthony Rendon is serving in his second term representing the 63rd Assembly District, which includes the cities and communities of Bell, Cudahy, Hawaiian Gardens, Lakewood, North Long Beach, Lynwood, Maywood, Paramount, and South Gate. Rendon is chairman of the Assembly Committee on Utilities and Commerce and serves on the following committees: Water, Parks and Wildlife; Natural Resources; Public Employees, Retirement and Social Security; and Appropriations.