PARAMOUNT, Calif. /California Newswire/ — Today, Calif. Assemblyman Anthony Rendon (D-Lakewood) announced the award of a $1 million tax credit to Paramount-based Weber Metals, Inc. With the support of the tax credit, Weber Metals will add 26 new full-time employees through the California Competes Tax Credit program.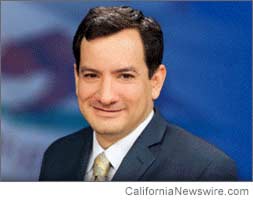 "It is critical that California stay competitive in the international economy we live in," Rendon said. "This tax credit will help Weber Metals expand its business here in California and continue their innovative work in the global aerospace industry."
Weber Metals is a full line aluminum and titanium forging supplier offering products for the aerospace, electronics and semiconductor industries.
The California Competes program was created in 2013 to ensure the creation of new jobs by encouraging businesses to locate or expand in California. In addition to the tax credits for job creation, the new program offers sales tax relief on the purchase of research and development equipment for life sciences and manufacturing equipment. Twenty-five percent of the credits are reserved for small businesses.
Businesses interested in the program can apply through the Governor's Office of Business and Economic Development (Go-Biz). Over $20 million in tax credits were awarded to California businesses in the 2013-14 fiscal year and almost $150 million was awarded in the 2014-15 fiscal year.
Assemblyman Anthony Rendon is serving in his second term representing the 63rd Assembly District, which includes the cities and communities of Bell, Cudahy, Hawaiian Gardens, Lakewood, North Long Beach, Lynwood, Maywood, Paramount, and South Gate. Rendon is chair of the Assembly Committee on Utilities and Commerce.