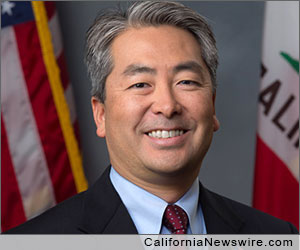 SACRAMENTO, Calif. /California Newswire/ — Today, Calif. Assemblymember Al Muratsuchi (D – Torrance) released a statement about the signing of his Assembly Bill (AB) 370, the "Do Not Track" bill, by Governor Brown: "AB 370 will protect Californians' right to privacy by providing transparency that will allow consumers to know when their online activity is being tracked. The consumer can then make an informed decision about their use of a particular website or service.
"The support for AB 370 resonated statewide as Californians expressed their concern with entities tracking their information, many times without their knowledge or consent. While we must continue to foster innovation, we must likewise ensure that consumer protection and privacy are key priorities as technology advances.
"Further, Attorney General Kamal Harris, the sponsor of this Legislation, worked tirelessly alongside me and stakeholders to make this law a reality. I commend Governor Brown for joining us as we work to ensure transparency in online commerce and interaction."
This law becomes effective January 1, 2014.
Assemblymember Muratsuchi represents the 66th Assembly District, which includes the cities of Gardena, Hermosa Beach, Lomita, the Los Angeles communities of Harbor City and Harbor Gateway, Manhattan Beach, Palos Verdes Estates, Rancho Palos Verdes, Redondo Beach, Rolling Hills, Rolling Hills Estates, Torrance and the unincorporated communities of El Camino Village and West Carson.
Please visit the Assemblymember's website, http://asmdc.org/members/a66/ for more information.