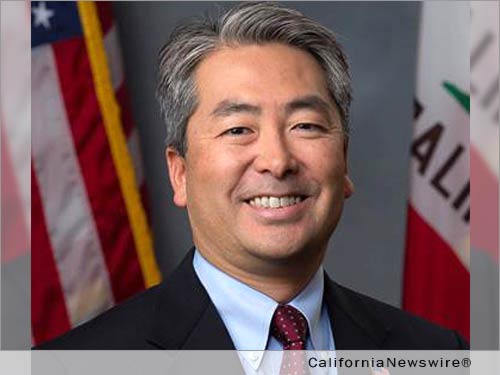 SACRAMENTO, Calif. /California Newswire/ — Calif. Governor Jerry Brown has signed into law Assembly Bill (AB) 2013, authored by Assemblymember Al Muratsuchi (D-Torrance), which increases the number of green High-Occupancy Vehicle (HOV) lane stickers available for new plug-in hybrid vehicles to 70,000.
"The Green HOV Sticker Program incentivizes California car buyers to buy zero-emission vehicles," stated Assemblymember Muratsuchi. "This is a great way to clean our air and fight climate change without using tax dollars."
California has consistently supported efforts to incentivize the purchase of low emission vehicles. In 2010, a new incentive program was created for Transitional Zero-Emission Vehicles (TZEVs), or plug-in hybrids. The new Green HOV Sticker Program was established with an initial cap of 40,000 stickers. However, in May of this year the initial supply of stickers ran out.
Assemblymember Muratsuchi has advocated, through both the budget and legislation, to increase the number of stickers available to consumers. Earlier this year, he led efforts to add an additional 15,000 stickers in the transportation budget trailer bill, Senate Bill (SB) 853. Over the course of the past two months, the majority of this increased supply has been exhausted, compounding the need for these additional stickers.
Assemblymember Muratsuchi represents the 66th Assembly District, which includes the cities of Gardena, Hermosa Beach, Lomita, the Los Angeles communities of Harbor City and Harbor Gateway, Manhattan Beach, Palos Verdes Estates, Rancho Palos Verdes, Redondo Beach, Rolling Hills, Rolling Hills Estates, Torrance and the unincorporated communities of El Camino Village and West Carson.
Please visit the Assemblymember's website, http://asmdc.org/members/a66/ for more information.

Editorial note: news text based on release as provided by Mr. Muratsuchi's office and is believed accurate but is not guaranteed.