SACRAMENTO, Calif. /California Newswire/ — Calif. Assemblymember Raul Bocanegra's (D-Pacoima) measure to crack down on illegal dumping on city streets was signed into law by Gov. Jerry Brown today. AB 332 would allow local municipalities to pass ordinances to close streets and roads where excessive illegal dumping occurs.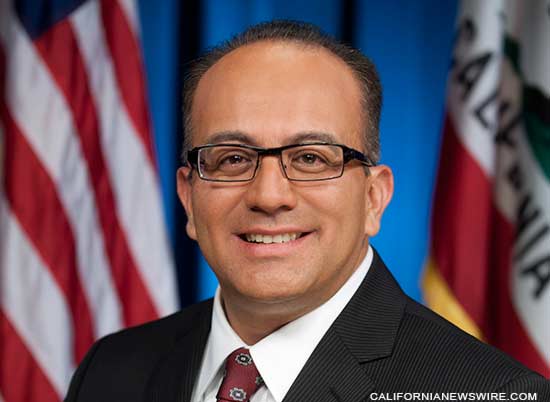 "Streets across the city are being flooded with mattresses, furniture, and many other discarded items," said Assemblymember Bocanegra. "Illegal dumping is negatively affecting the quality of life in many of my communities, and starting next year, cities will have a new tool to combat this activity."
In urban areas, it has become all too common to see couches, dressers, tires, and clothing strewn by the side of the road. Illegal dumping has plagued parts of urban areas where traffic is minimal and the odds of being caught are low. As a result, huge, unsightly piles of garbage accumulate with impunity, leaving it up to property owners or municipalities to clean up at their own expense.
"I applaud Governor Brown for signing Assemblymember Bocanegra's AB 332," said Los Angeles City Councilwoman Nury Martinez. "AB 332 will make the San Fernando Valley a safer and cleaner place. For too long, the roads in my district have been magnets for illegal dumping operations, and now we'll have the authority to close the streets and clean-up our neighborhoods. This new law will give us the authority to shut down the practice of dumping trash along our streets. This is a big win for our constituents."
In many cases, and in particular in the San Fernando Valley, illegal dumping occurs near landfills or waste disposal facilities because people can't or don't want to pay the extra disposal fee for furniture or larger items. Consequently, they drive further down the road and leave the items beside the street, instead of properly disposing of them.
"Residents in my district are tired of having their streets being used as landfills. The dumped property is not only an eye sore, but also a public safety hazard," added Assemblymember Bocanegra. "This new law will help keep our communities clean and safe."
AB 332 will take effect January 1st, 2018.
Raul Bocanegra is the Democratic Majority Whip in the California State Assembly. He represents the 39th Assembly District, which includes the Los Angeles communities of Arleta, Granada Hills, Lakeview Terrace, Mission Hills, North Hollywood, Pacoima, Shadow Hills, Sun Valley, Sunland-Tujunga, Sylmar and the City of San Fernando.