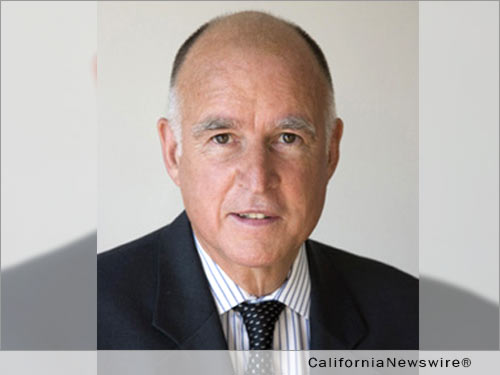 SACRAMENTO, Calif. /California Newswire/ — Today, Calif. Governor Edmund G. Brown Jr., Attorney General Kamala D. Harris, Senate President pro Tem Darrell Steinberg, Assembly Speaker Toni Atkins and members of the Latino Legislative Caucus announced legislation to provide legal services to the unaccompanied minors arriving in California from Central America.
"Helping these young people navigate our legal system is the decent thing to do and it's consistent with the progressive spirit of California," said Governor Brown.
The legislation provides $3 million to qualified non-profits to provide legal services for unaccompanied minors. In addition, the legislation eliminates any ambiguity regarding the jurisdiction of the state court to make findings necessary to enable the federal government to grant these minors special immigrant juvenile status. This federal status provides for an expedited naturalization process. The legislation also reinforces the court's authority to provide interpreters to unaccompanied, undocumented minors.
"These young people have legal rights and responsibilities, but they cannot fully participate in complex immigration proceedings without an attorney," said Attorney General Harris. "It is critical that these children, many of whom are fleeing extreme violence in Central America, have access to due process and adequate legal representation.?"
"These kids face a daunting immigration process and any failures in our justice system that lead to deportation can be a death sentence," said pro Tem Steinberg. "The systemic challenges addressed by this bill are a direct product of my legal team's on-the-ground experiences and, without exaggeration, could make the difference between the life and death of a child."
"With these bills we're making it clear California wants unaccompanied immigrant children treated as children. We want their well-being ensured, their best interests pursued, and their safety protected," said Speaker Atkins. "While no longer in the headlines, the humanitarian crisis that has brought so many children to our country continues. While the root causes of this crisis are being addressed, these victimized children deserve to be treated with kindness and justice."
"I am proud that California is standing up for these children who have faced unimaginable hardships, trekking thousands of dangerous miles to escape a life of violence and poverty," said Senate President pro Tem-elect Kevin de León. "Our state is setting the example by upholding due process for these minors."
"The humanitarian crisis at the border involving unaccompanied minors fleeing dangerous circumstances at home is a serious problem that requires a serious response. Deportation for some of these kids is tantamount to a virtual death sentence," said Senator Ricardo Lara, chair of the California Latino Legislative Caucus. "That's why it's critical that these kids have every opportunity to seek permanent residency, including through the Special Immigrant Juvenile Status. We're clearing up confusion by stating unequivocally that California courts have the authority to review cases involving unaccompanied minors seeking the Special Immigrant Juvenile Status."
"Our country was founded with the principle of due process for everyone and nobody deserves fair treatment in our legal system more than innocent children who are left to fend for themselves in a court of law," said Assemblymember Lorena Gonzalez. "I couldn't be prouder to see California setting an example that hopefully the rest of the country can follow."
"The recent surge of unaccompanied minors is an issue that goes beyond the debate of our nation's flawed immigration system," said Assemblymember Luis Alejo, vice chair of the California Latino Legislative Caucus. "This is a question of whether or not we ought to take proper care of helpless children with no one to turn to. I applaud the leadership of our state's highest officials for authorizing $3 million in emergency legal funds to give these children an effective voice in court and help protect their fundamental human rights."
During California's Trade and Investment Mission to Mexico in July, the Governor met with Archbishop of Los Angeles José H. Gomez and religious and diplomatic leaders from Mexico and Central America for a wide-ranging discussion on immigration reform and the influx of unaccompanied children migrating to the United States.
In addition, pro Tem Steinberg and a delegation of state lawmakers went on a fact-finding mission to El Salvador and Guatemala, where they met with national leaders to discuss the root causes of a humanitarian challenge that has led to more than 57,000 minors arriving at the U.S. border since October 2013, mostly from El Salvador, Honduras and Guatemala. In July, Speaker Atkins and members of the Latino Legislative Caucus toured Naval Base Ventura County, to review the conditions in which undocumented, unaccompanied children were being housed and to view how the children were responding following their journeys from Central America.
Complete legislative language will be available tomorrow.

Editorial note: above text based on press release as issued by the Governor's office.