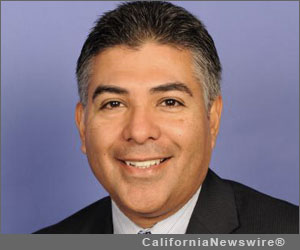 SAN FERNANDO, Calif. /California Newswire/ — In Washington, D.C., hours after Republican inaction caused a partial government shutdown, U.S. Rep. Tony Cárdenas (D-San Fernando Valley), a member of the House Committee on the Budget, and former Chair of the California State Assembly Budget Committee, released the following statement:
"It absolutely sickens me that the Republican government shutdown has happened. Now, we begin wasting nearly 100 million taxpayer dollars every day of the shutdown. American workers and businesses will see $300 million in losses each day.
"Valley families will be without programs they depend on. Valley Veterans will not be able to sign up for new VA services, including mental health for Vets who are at risk for suicide. Small businesses who want to set up shop in the Valley will be unable to get loans through the Small Business Administration.
"It's time to do our jobs, pay our bills and turn the lights back on across this great nation. We know how to do it. We have the legislation to do it. It's time for my colleagues to get around a table and agree that running a country is more important than bitter party politics."
While Congress works through their differences in Washington, Congressman Cárdenas wants the people of the Valley to know that his offices are still open to serve. Because many Valley residents will have questions about services and programs, Congressman Cárdenas has extended the hours at his San Fernando Valley office. Staff will be available from 8:30 a.m. to 6:30 p.m., every day. Residents can also call 818-504-0090 with any questions.