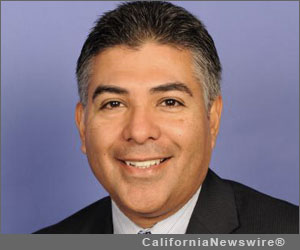 SACRAMENTO, Calif. /California Newswire/ — Following the 6-3 ruling by the Supreme Court of the United States, supporting the use of Affordable Care Act subsidies for insurance customers throughout the United States, U.S. Rep. Tony Cárdenas (D-San Fernando Valley, Calif.), a member of the Health Subcommittee of the Committee on Energy and Commerce, issued this statement:
"Today is an important day for the future of our nation and how we protect our families from both illness and financial despair. The Supreme Court has now twice upheld the law that tells insurance companies they cannot discriminate against the American people just because they get sick, while telling families, who cannot fully afford health insurance, that we will help them. We do this not as a handout, but because we know that an American who can go to the doctor, to keep themselves healthy, without fear of going bankrupt, has a better chance to live the American Dream that we all strive for. I applaud the Supreme Court for affirming, once again, that the Affordable Care Act is the law of the land and that the millions of Americans already benefitting from it should continue to do so."
During his first term in office, Cárdenas designated implementation of the Affordable Care Act in the San Fernando Valley as one of his top priorities. Events throughout the Valley resulted in more than 1,000 Southern California families signing up for quality, affordable health insurance.