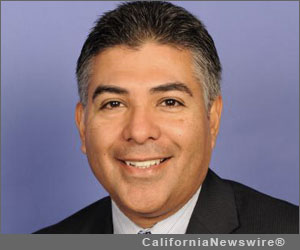 WASHINGTON, D.C. /California Newswire/ — Today, U.S. Rep. Tony Cárdenas (D-San Fernando Valley) successfully added a critical amendment to the National Defense Authorization Act (NDAA), to improve cybersecurity in the United States. The NDAA passed the House today.
The Cárdenas amendment will ensure the United States is prepared to face the electronic security challenges of today and tomorrow by helping small businesses understand the economic impact of cyber intrusions and identifying ways that they can protect their intellectual property and trade secrets.
Last year, this amendment passed the U.S. House unanimously but failed to pass beyond the NDAA Conference Committee and into law.
"Our economy and national defense are threatened by challenges that can only be overcome through superior cybersecurity," said Cárdenas. "The Defense Department understands the causes and impacts of electronic attacks and intrusions. My amendment will help the DOD teach small businesses to protect themselves. Billions of dollars are lost each year when intellectual property is stolen. Our businesses simply cannot afford to fall behind in this area."
The Cárdenas amendment would authorize the Secretary of Defense to consult with the Administrator of the Small Business Administration to promote outreach and education programs for small businesses on cyber threats and to develop plans to protect intellectual property.