WASHINGTON, D.C. and SACRAMENTO, Calif. /California Newswire/ — In recognition of Gun Violence Awareness Day tomorrow, U.S. Representative Tony Cárdenas (D-CA) has introduced a resolution that would compel Congress to take action in the face of gun tragedies. H.Res.370, cosponsored by more than 100 Members of Congress, would require that any moment of silence held on the floor of the House of Representatives due to a tragedy involving gun violence be promptly followed by a hearing to discuss the cause of the tragedy and how similar events might be prevented in the future.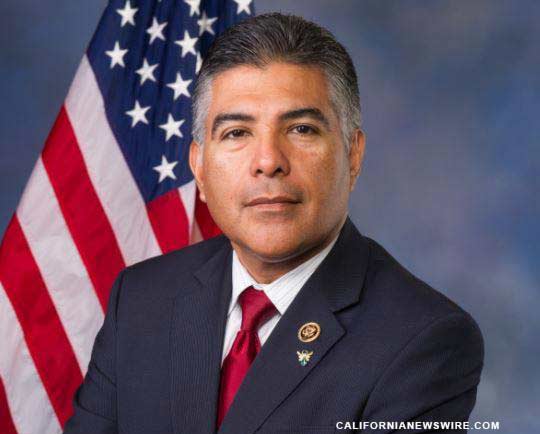 "Americans are tired of Congressional inaction on the massive public health crisis that is gun violence. Each year, Gun Violence Awareness Day reminds us that it's time to take action," said Representative Cárdenas.
"Session after session, Members of Congress from both parties introduce dozens of bills to address gun violence. Unfortunately, these bills never even get a hearing. Congress' inaction on this issue is in complete disregard of our duty to keep the American people safe. This resolution is necessary. It will force Congress to face the facts and allow us to hold a hearing on these tragedies. It's time to start tackling this issue and put an end to these senseless acts of violence."
The resolution is supported by the Brady Campaign to Prevent Gun Violence united with Million Mom March and the Coalition to Stop Gun Violence. A copy of the resolution can be found here.
The resolution is cosponsored by:
Reps. Barragan, Bass, Beatty, Beyer, Blumenauer, Boyle, Brady, Brown, Brownley, Capuano, Carbajal, Carson, Cartwright, Chu, Cicilline, Clark, Clarke, Cohen, Connolly, Conyers, Crowley, Cuellar, Cummings, Susan Davis, Danny Davis, DeGette, DeLauro, Demings, DeSaulnier, Deutch, Doyle, Ellison, Engel, Eshoo, Espaillat, Esty, Gabbard, Gallego, Garamendi, Green, Grijalva, Hanabusa, Hastings, Himes, Huffman, Jackson Lee, Jayapal, Keating, Kelly, Kennedy, Kildee, Langevin, Larson, Lee, Levin, Lieu, Lofgren, Lowenthal, Lujan, Lujan Grisham, Maloney, Maloney, McCollum, McEachin, McGovern, McNerney, Meeks, Meng, Moore, Moulton, Napolitano, Norcross, Norton, Pallone, Pascrell, Payne, Perlmutter, Peters, Pocan, Polis, Quigley, Raskin, Rice, Ruiz, Ruppersberger, Rush, Ryan, Sanchez, Schakowsky, Schiff, Scott, Serrano, Shea-Porter, Sires, Slaughter, Speier, Swalwell, Takano, Titus, Tonko, Torres, Tsongas, Vargas, Veasey, Velazquez, Wasserman Schulz, Waters, Watson Coleman, Yarmuth