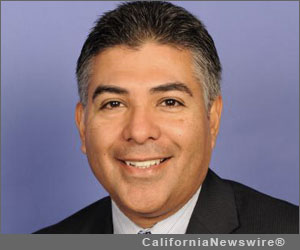 SAN FERNANDO, Calif. /California Newswire/ — U.S. Rep. Tony Cárdenas (D-San Fernando Valley) today announced the publication of his newly-created Small Business Resource Guide, which gives information regarding federal agencies that assist small business and entrepreneurial development, business regulations, financing, government contracting, minority-owned businesses, export assistance and overseas investment. It also provides information on creating proposals for sales to the federal government.
The guide is available on Cárdenas' website (PDF): http://cardenas.house.gov/sites/cardenas.house.gov/files/Small%20Business%20Grant%20Guide%20Book.pdf .
Area business owners with questions about the guide, and how to use the information in it, may contact Cardenas' district office in Arleta at 818-504-0090.
As a former small business owner, Cárdenas has committed to using his time in Congress to help create new, good-paying American jobs in the Valley. He is a member of the New Democrat Coalition and a supporter of the Make it in America initiative championed by House Minority Whip Steny Hoyer of Maryland.
Cárdenas recently led Southern California representatives in helping create access to a pool of $1.3 billion in federal economic development assistance for the region through the federal Investing in Manufacturing Communities Partnership.
He also received nationwide media coverage for his fight to keep hundreds of jobs, created at Huy Fong Foods, makers of Sriracha hot sauce, in Southern California. Cárdenas has toured more than a dozen manufacturing companies in the San Fernando Valley and throughout the Los Angeles region, promising to continue supporting the innovators who create jobs for Americans in Southern California.