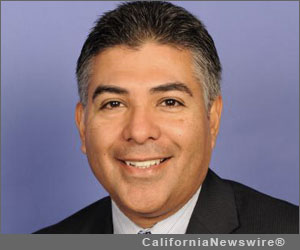 SAN FERNANDO VALLEY, Calif. /California Newswire/ — As a follow on to his work shops in January, U.S. Rep. Tony Cárdenas (D-San Fernando Valley) will continue hosting a series of health care workshops in the Valley during the month of February, 2014. The new slate of workshops were announced following a successful set of January dates that helped dozens of Valley residents sign up for health insurance.
Each workshop will allow area families to learn about the options available to them under the Affordable Care Act, including learning about insurance policies that can be purchased through the Covered California health insurance exchange.
Families will also be able to speak with certified counselors, who will be able to pre-approve health insurance applications.
Cárdenas' staff will work with area health organizations, including certified Navigators, at several locations, including area high schools:
Thursday, February 13, 4-7p.m. — San Fernando City Hall, 117 Macneil St., San Fernando
Saturday, February 15, 10 a.m.-1p.m. — Mission College, 13356 Eldridge Ave, Sylmar
Thursday, February 20, 4-7p.m. — Lake View Terrace Library, 12002 Osborne St., Sylmar
Saturday, February 22, 10 a.m.-1p.m. — Sun Valley Recreation Center, 8133 Vineland Ave., Sun Valley
Thursday, February 27, 4-7p.m. – MEND, 10641 North San Fernando Rd., Pacoima
Saturday, March 1, 10 a.m.-1p.m. — Pacoima City Hall, 13520 Van Nuys Blvd., Suite 209 Pacoima.
Congressman Tony Cárdenas represents California's 29th Congressional District.