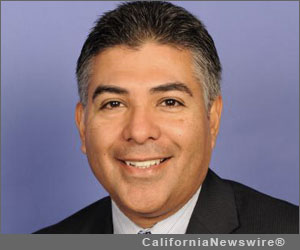 SAN FERNANDO, Calif. /California Newswire/ — Today, in Washington, D.C., Today, U.S. Rep. Tony Cárdenas introduced legislation allowing equal access to the Small Business Administration's (SBA) HUBZone program. The HUBZone Equity Act will insure access for all American small business owners who pay taxes. While most SBA programs are accessible to business owners including permanent residents, HUBZones have been excluded.
The HUBZone Equity Act is co-sponsored by Reps. Janice Hahn, Grace Meng, Andre Carson, Juan Vargas, and Gloria Negrete-McLeod.
The Historically Underutilized Business Zone (HUBZone) program was created to employ Americans in communities with statistically-proven economic needs. The HUBZone program assists small businesses located in areas with low income, high poverty rates or high unemployment rates, providing contracting opportunities with the federal government. These firms must be certified by the SBA to participate in the HUBZone program. The federal government has a goal of awarding 3 percent of all dollars for federal prime contracts to HUBZone-certified small businesses.
"Government should not pick winners and losers, when it comes to small business owners who are following the law and want to create jobs in this country," said Cárdenas. "There is no reason for permanent residents, who are innovating in their new home, to be excluded from this program. It is just common sense to help American businesses create great products and good, American jobs."
Immigrants to the United States are nearly 50 percent more likely to start a business than native-born citizens. As well, immigrants or their children have founded more than 40 percent of Fortune 500 companies in the United States.
Currently, Permanent Residents who are American small business owners are eligible for many SBA programs, including the Small Business Innovation Research (SBIR) program, the Small Business Technology Transfer (STTR) program, the Export Express Loan Program, the SBA Patriot Express Pilot Loan program, the SBA Microloan program and many others.