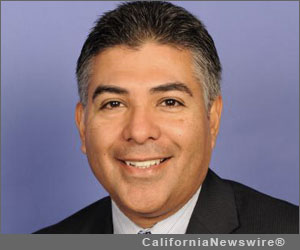 SAN FERNANDO, Calif. /California Newswire/ — Today, in Washington, D.C., Calif. U.S. Rep. Tony Cárdenas (D-San Fernando Valley) applauded President Obama signing into law the re-authorization of the Violence Against Women Act (VAWA). VAWA was reauthorized by the House and Senate earlier this month after a long battle regarding portions of the law that serve to protect the needs of Native Americans on tribal lands, LGBT Americans and immigrants.
"It is no surprise to me that the most diverse Democratic caucus in years came together as men and women, as a multitude of races, religions and lifestyles," said Rep. Cárdenas. "We came together to not only protect American women in the majority, but also our Native American, immigrant and LGBT populations. We understand that everyone must be treated equally, and that no one can be left behind, because so many of us have lived lives where that was not always the case."
VAWA passed the House of Representatives thanks to a majority of the Democratic caucus voting for the bill, joined by a minority of Republicans. The law passed the Senate with an overwhelming bipartisan majority.
Cárdenas expressed frustration at the amount of debate needed to extend a law that first passed in 1994, which has been extended on a bipartisan basis twice since then.
"This Congress can do better than fighting over a bill that protects Americans from domestic violence," he continued. "Though we owe it to the people we represent to do better in the future, I am ecstatic that we were finally able to come to the right decision and that President Obama has signed VAWA back into law."