SACRAMENTO, Calif. /California Newswire/ — Led by Calif. Congresswoman Loretta Sanchez (D-Garden Grove) and Congressman Jeff Denham (R-Turlock), 16 members of California's delegation today urged Governor Jerry Brown and the state's legislative leaders to "prioritize improvements to the Denti-Cal program in this year's budget."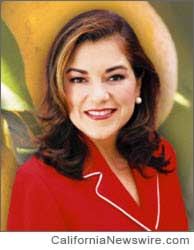 "For Denti-Cal to be a meaningful benefit, enrollees must have access to care," wrote the bipartisan group of Congressional representatives in a letter to Brown and the legislators. "We urge to you to prioritize improvements to the Denti-Cal program in this year's budget."
The Members of Congress said they have "grown concerned" about Denti-Cal, which is a state-federal partnership designed to provide dental care to 12 million low-income Californians, in the wake of the State Auditor's report that cited major deficiencies in the state's implementation of the program.
"We are particularly troubled by the findings of the California State Auditor's Report on Denti-Cal…that found among the 5.1 million children enrolled in Medi-Cal in fiscal year 2013, 56 percent did not receive dental care," wrote the representatives.
"California has not increased its reimbursement rates for Denti-Cal since fiscal year 2000-2001, and rates were cut an additional 10% in September 2013. As a result, the State Auditor found that Denti-Cal reimbursement rates for the ten most common procedures in 2012 averaged $21.60, or just 35 percent of the national average of $61.96. This has had a significantly negative impact on the number of dentists in California still willing and able to participate in the program, even those who have been long enrolled in Denti-Cal," the letter noted.
Other signers of the letter include: Tony Cardenas (D-Panorama City); Janice Hahn (D-San Pedro), Lucille-Roybal-Allard (D-Los Angeles), Linda Sanchez (D-Cerritos), Grace Napolitano (D-El Monte), Sam Farr (D-Carmel), Mark Takano (D-Riverside), Alan Lowenthal (D-Long Beach), Mike Honda (D-San Jose), Julia Brownley (D-Thousand Oaks), Mike Thompson (D-St. Helena), Juan Vargas (D-San Diego), and Ted Lieu (D-Los Angeles).
Read the full text at:
https://drive.google.com/file/d/0B0VghV1wmgSlZmJManhpWWlXQW8/view?usp=sharing