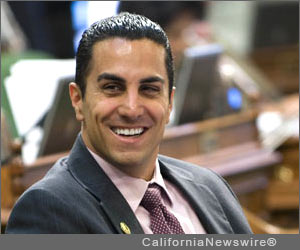 SACRAMENTO, Calif. /California Newswire/ — State officials released results today of an audit of child-welfare-services agencies initiated by Assemblyman Mike Gatto (D-Los Angeles) in the wake of failures last year that, in one case, led to the death of a child in Los Angeles County. Assemblyman Mike Gatto requested the audit following last year's murder of eight-year-old Gabriel Fernandez.
The audit, which examined the policies and practices of child-protective agencies in Butte, Orange, and San Francisco counties, discovered inconsistencies in how risk assessments are made for children in potentially dangerous situations. The problems are attributed to a lack of clear policies and timely oversight by agency supervisors. The audit recommended that the agencies implement better supervisory review of cases and create quality-assurance units to help at-risk kids.
"The audit confirms our worst fears," said Gatto. "While I have no doubt that most local social-work professionals have the best of intentions, the State Auditor has found enough deeply troubling flaws in these county agencies that they've called upon the state to step in."
The findings provide evidence of problems that several incidents across the state appeared to indicate. In one instance, Los Angeles officials failed to remove eight-year-old Gabriel Fernandez from his home, despite numerous signs of ongoing abuse. The "investigation" by County officials lingered two months past a legally mandated completion deadline, and when authorities finally acted, it was too late. Gabriel was found with BB pellets embedded in his lungs and groin, a cracked skull, broken ribs, burned and bruised skin, and two teeth missing. He died at the hospital.
In its response to the findings of the State Auditor, the State Department of Social Services has agreed to implement, in all 58 California counties, the recommended supervisory review and quality assurance processes outlined in the report requested by Gatto.
Mike Gatto is the Chairman of the Appropriations Committee in the California State Assembly. He represents Burbank, Glendale, La Cañada Flintridge, La Crescenta, Montrose, and the Los Angeles neighborhoods of Atwater Village, East Hollywood, Franklin Hills, Hollywood Hills, Los Feliz, and Silver Lake.