SACRAMENTO, Calif. /California Newswire/ — To pass the contents of just about any asset — a bank account, a multi-million-dollar stock account, a car of any value — upon death, all an individual needs to do is fill out a simple "Payable On Death" form, says Calif. Assemblyman Mike Gatto. These streamlined transfers help families avoid the ridiculously high fees and time-consuming bureaucracy of probate. Even though family members can easily deed a house to a loved one while alive, California provides no easy way to do so upon death.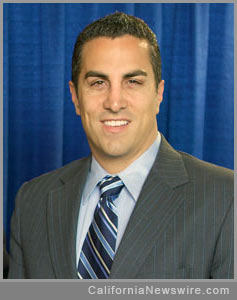 On Tuesday, Assemblyman Mike Gatto's (D-Glendale) legislation to create a "Revocable Transfer on Death (TOD) Deed" in California, allowing a homeowner to specify who their house should be deeded to upon passing, cleared a major hurdle today and passed the Assembly Judiciary Committee with a unanimous vote of 9-0. Assembly Bill 139 will not only remove a layer of stress for grieving families, but it will also relieve California's already overburdened court system by ensuring that real property does not enter the bureaucratic probate process.
"Government should not add on to the headache and hardship caused by the death of a family member," said Gatto. "Just like a person can designate a bank account to go to a loved one upon death, by allowing individuals to transfer property cleanly through a TOD Deed, we can avoid the expensive probate process and give families greater peace of mind."
The legislation comes after a recommendation by the California Law Revision Commission that the legislature look to the experiences of other states and provide this more streamlined option for those making estate plans. More than twenty other states already do so, and there is not a single instance of known abuse.
"One of the primary roles of the legislature should be to make life easier for the average Californian. By helping Californians avoid government bureaucracy and probate fees, AB 139 will do just that," said the Assemblyman. "It is illogical and unfair to allow someone to pass a $250,000 retirement account and a $50,000 classic car easily, but then to force our constituents into probate if that same individual owns a $150,000 house. Giving Californians access to a Revocable Transfer on Death Deed will go a long way towards avoiding some of the hassle of settling a loved one's affairs."
Mike Gatto is the Chairman of the Consumer Protection and Privacy Committee, and the longest-serving current member of the State Assembly. He represents California's 43rd Assembly District, which includes Burbank, Glendale, La Cañada Flintridge, La Crescenta, Montrose, and the Los Angeles neighborhoods of Atwater Village, East Hollywood, Franklin Hills, Hollywood Hills, Los Feliz, and Silver Lake. www.asm.ca.gov/gatto