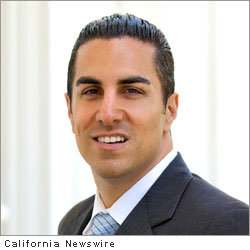 SACRAMENTO, Calif. /California Newswire/ — Calif. Assemblyman Mike Gatto's (D-Los Angeles) Assembly Bill (AB) 2220, a measure which would require disclosure to voters when a ballot initiative seeks to irrevocably and permanently dedicate taxpayer dollars to one program, was approved by the Senate Committee on Elections and Constitutional Amendments by a bipartisan 4-1 vote.
Since the enactment of the initiative process in 1911, several initiatives have established revenue streams that are earmarked, forever, for a particular special interest or state program. These funds eliminate the Legislature's ability to provide funding for other critical programs during emergencies or tough budget times when spending flexibility is needed. And during economic crises, there is often no money left to fund existing state services and programs, such as higher education, once the inflexible mandates have been accounted for.
"When the State is in crisis or when priorities change, policy makers need to have the flexibility to allocate money to the core functions of government: education, our transportation system, and public safety," said Gatto. "We have to break down the silos in government erected by self-serving special interests to ensure that the Legislature can serve the needs of the electorate."
AB 2220 would require the nonpartisan Legislative Analyst's Office to include factual background right in the ballot pamphlet, without comment on the merits of the initiative itself, whenever an initiative seeks to forever dedicate tax dollars to a specific program.
"This bill will produce a better-informed electorate by notifying voters when a special interest tries to bypass normal procedures to commit state revenues forever to pet programs."
AB 2220 now heads to the Senate Appropriations Committee before going to the Senate Floor for a full vote of the chamber.
Mike Gatto is the Assistant Speaker Pro Tempore of the California State Assembly. He represents the cities of Burbank, Glendale, and parts of Los Angeles, including Atwater Village, Franklin Hills, Los Feliz, North Hollywood, Silver Lake, Toluca Lake, Valley Glen, and Van Nuys.