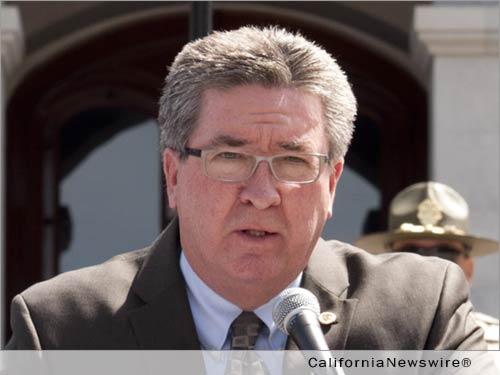 SACRAMENTO, Calif. /California Newswire/ — On Wednesday, Calif. Governor Jerry Brown signed into law Assemblyman Ken Cooley's AB 2523 to strengthen top level management decision-making in state agencies with complex and high risk technology projects.
The bill directs the Director of Technology to bring forward to the Legislature a plan for the development of a cadre of senior technology experts who specialize in supporting state agency technology projects. AB 2523 then directs the Department of Technology to establish such a unit.
"AB 2523 sets up the transitioning of the state's IT agency to a more active role in the direction and management of large and complex IT projects. The purpose of this more proactive role by the state's IT agency is to foster greater knowledge-sharing and consistency in decision-making by agency-level project managers across state government to protect taxpayers and deliver sound project outcomes," said Assemblyman Cooley. "It specifically permits the Department of Technology to become more active 'inside the silos' of state government to assess and advise agency management on how to best address the top pitfalls that trip up complex IT projects."
The California Department of Technology is responsible for approving projects and consulting with state agencies during project planning and development. Large state technology projects often take years and may span multiple gubernatorial administrations. There is often costly and disruptive turnover in staff due to change in senior managers, retirements, and career changes while the projects are developed and implemented. This long time horizon and turnover in staff destroys continuity at the project management level and thus hinders active project leadership.
"California's history of problem technology projects illustrates the critical role top leadership plays in ensuring technology projects are completed properly and on schedule," Cooley said. "In addition, this escalation in the role and scope of responsibility of California's IT agency in managing complex IT projects will benefit California taxpayers by creating a very robust career track to better attract, develop, and retain outstanding IT career professionals in California state government."
Assemblyman Ken Cooley represents the 8th Assembly District which includes the communities of Arden-Arcade, Carmichael, Citrus Heights, Rancho Cordova, Rancho Murieta, Rosemont, Wilton and other portions of unincorporated Sacramento County. For more information, please visit http://asmdc.org/members/a08/

Editorial Note: Text is based on a news release as provided by Mr. Cooley's office and is believed accurate but is not guaranteed.