SACRAMENTO, Calif. /California Newswire/ — Earlier today, Assemblyman Mike Gatto's (D-Los Angeles) legislation to provide reasonable accommodations for adult children who want to visit their parents cleared its biggest legislative hurdle yet, passing the Senate Judiciary Committee by a vote of 6-0. The legislation, AB 2034, seeks to protect children from being denied access to a parent by a parent's future spouse or child.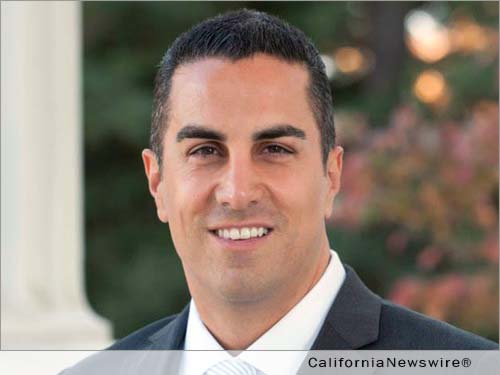 Currently, adult children are not afforded the legal right to visit an ailing parent. With divorce and remarriage becoming more prevalent, there is a greater possibility of conflict between a subsequent spouse and an ailing parent's children from a previous marriage. Gatto's legislation would help resolve these situations by creating a legal process for adult children to petition a court for visitation with their parent if a caretaker stands in the way.
"Conflict among family members is the last thing our loved ones want to see as they approach their final hours," said Gatto. "I hope this bill will help decrease the heartache and stress of families already facing difficult circumstances."
Since introducing the legislation in January, Assemblyman Gatto has been contacted by hundreds of people who have been denied access to their ailing parents, and has been working closely with several of them, including radio and television personality Kerri Kasem. Kerri is an outspoken advocate of visitation rights for adult children as a result of her struggle to see her beloved father, broadcasting legend Casey Kasem, who died last week.
Speaking publicly for the first time since her father's passing, Kerri shared her struggle to obtain even basic visitation rights during Casey's final hours. She also emphasized that her story is not unique to celebrities, a point underscored when she presented a stack of letters representing a small sample of the thousands of letters she has received from folks across the country with similar stories of heartache.
"I saw my father every single week, talked to him, until he lost his voice, every day on the phone, and we were cut off for no reason last July," said Kasem, fighting back tears. "If this bill had been in place, my dad would still be alive today."
Joining Kerri Kasem and Assemblyman Gatto in the hearing was Kelly Rooney, the daughter of Mickey Rooney. Ms. Rooney testified to a similar experience of being cut off from her father by his eighth wife.
"The law must do more to keep up with the changing norms of modern families," said Gatto. "AB 2034 brings the law into the 21st century and allows family members to focus on caring for their loved ones."
Video excerpts of Kerri Kasem's testimony are available at: https://www.youtube.com/watch?v=GrZZj2cnUZg&feature=youtu.be .
Mike Gatto is the Chairman of the Appropriations Committee in the California State Assembly. He represents Burbank, Glendale, La Cañada Flintridge, La Crescenta, Montrose, and the Los Angeles neighborhoods of Atwater Village, East Hollywood, Franklin Hills, Hollywood Hills, Los Feliz, and Silver Lake.