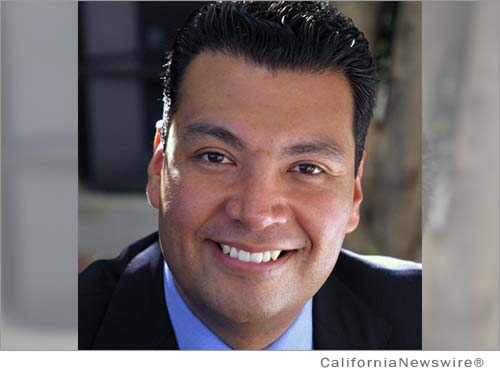 SACRAMENTO, Calif. /California Newswire/ — Today, the California State Assembly approved SB 1360 authored by Senator Alex Padilla (D-Pacoima). The bill would require that workers be paid during mandated rest and recovery periods in work environments where there is high risk of heat related illness and injury. The bill now goes to Governor Brown for his signature.
Workers in agriculture, landscaping and transportation often work outside for long hours and are exposed to extreme heat. This exposure to high temperatures can lead to heat-related illnesses, such as exhaustion, cramps, and heat stroke which can be fatal. According to CalOSHA, since 2004, there have been 44 heat related workplace deaths in California.
"For workers exposed to extreme heat, rest breaks that allow workers to cool down can be the difference between life and death," said Senator Alex Padilla. "SB 1360 will require that employers count these breaks as time worked. Workers should not be forced to choose between their health and their wages," added Padilla.
Because employees in these industries are at a higher risk of heat illness, the California Department of Industrial Relations has established regulations to prevent heat injury. Under current state law, employers are required to allow and encourage workers who are exposed to extreme heat at their job site to take no less than a five minute rest and recovery period in the shade when they need to do so to protect themselves from overheating. In practice, workers often do not take advantage of these rest and recovery periods. A 2007 California Rural Legal Assistance survey found that more than 70% of piece rate workers chose to work through rest and recovery periods in order to avoid losing money.
SB 1360 provides that a rest or recovery period mandated pursuant to state law be counted as hours worked and would prohibit an employer from deducting the breaks from an employee's wages.
Last year, SB 435, which was authored by Senator Padilla and signed by Governor Brown, states that if an employer fails to provide an employee with a recovery period, they must pay the same premium penalty that exists for un-provided meal or rest breaks, which is one additional hour of pay for each workday that the rest or recovery period was not provided.
Senator Alex Padilla, 41, graduated from MIT with a degree in Mechanical Engineering. He currently serves on the Board of MIT and is President of the National Association of Latino Elected and Appointed Officials. He is Chair of the Senate Energy, Utilities and Communications Committee and represents the more than 1,100,000 residents of the 20th State Senate District in Los Angeles.