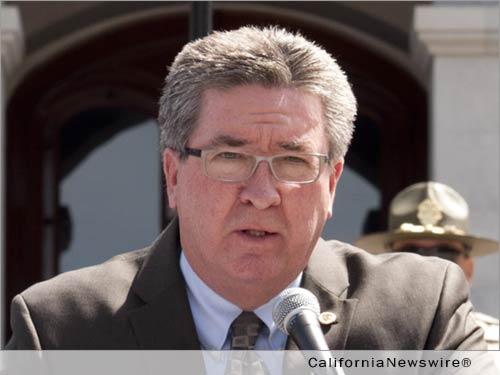 SACRAMENTO, Calif. /California Newswire/ — On Thursday, Calif. Governor Jerry Brown signed into law Assemblyman Ken Cooley's AB 2494 to curb frivolous litigation tactics. Prior to 1995, California law provided that litigants subjected to bad-faith and unmeritorious tactics could seek sanctions in the form of attorney's fees. While invoking this provision did occur and promoted fairness in tactics, it was rare because a very high burden of proof is required to establish bad-faith.
"CMTA appreciates Ken's work on this bill – it demonstrates his commitment to reform the difficult regulatory climate in California," said Jack Stewart, President of California Manufacturers and Technology Association. "He understands that we need to find ways to make regulations less burdensome and reduce compliance costs such as the frivolous litigation this bill will discourage."
In 1995, a new law was enacted which allowed sanctions for frivolous claims to be more easily granted, but it was limited to filings only and only after the passage of 21 days or more. This aligned California law with federal law in its treatment of filings. Unfortunately, unlike federal courts, California courts do not have inherent power to award attorney fees as sanctions for the "full range of litigation abuses." Thus, the change resulted in disallowing sanctions for bad-faith tactics outside the scope of filing frivolous pleadings.
AB 2494 reestablishes the limited section that had previously provided California judges with another judicial tool to reduce bad-faith activity in litigation. Under this bill, the extremely high proof required for such awards is retained, and therefore its applicability would only lie with truly egregious behaviors. This bill will help provide all litigants—both plaintiffs and defendants—relief in limited cases from costly and unwarranted behavior. It will simultaneously help reduce the strain on California's overly burdened court system.
"This bill's passage will be seen as a positive development for critics of our litigation environment as we continue our efforts at bringing private sector investment back to California," said Assemblyman Cooley.
"Assemblyman Cooley has scored a victory for common-sense and fairness," said Kim Stone, President of the Civil Justice Association of California, who sponsored the bill. "This new law will give judges one more tool to run their courtrooms more efficiently."
Assemblyman Ken Cooley represents the 8th Assembly District which includes the communities of Arden-Arcade, Carmichael, Citrus Heights, Rancho Cordova, Rancho Murieta, Rosemont, Wilton and other portions of unincorporated Sacramento County. For more information, please visit http://asmdc.org/members/a08/