SAN FRANCISCO, Calif. /California Newswire/ — Today, Calif. Attorney General Kamala D. Harris issued an information bulletin to California law enforcement agencies, higher education administrators and campus security personnel, providing enforcement guidance on new and amended sexual assault and campus safety laws. The bulletin summarizes SB 967 (Senate pro Tempore Kevin de León, D-Los Angeles) and AB 1433 (Assemblymember Mike Gatto, D-Glendale), gives enforcement guidance in the context of existing state and federal statutes, and encourages increased collaboration between law enforcement and campus authorities.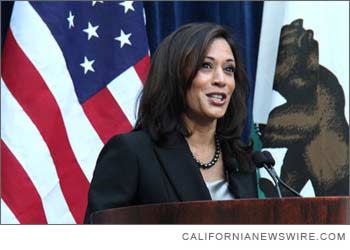 "The threat of sexual assault is real and pervasive," said Attorney General Harris. "Last year California adopted some of the most aggressive campus sexual assault laws in the country. Today's bulletin ensures that education leaders and law enforcement understand their responsibilities under these laws, enforce them consistently, and collaborate to protect victims."
The two new laws create reporting requirements and standards for campus disciplinary procedures.
SB 967 requires California postsecondary institutions – in order to receive state funds for financial assistance – to adopt comprehensive, victim-centered policies and disciplinary procedures concerning sexual assault, domestic violence, dating violence and stalking. Under the law, an institution's policy governing its campus disciplinary process must use an affirmative consent standard – defined as an affirmative, conscious and voluntary agreement to engage in sexual activity – to determine whether a sexual assault complainant consented.
SB 967 requires campuses to use a preponderance of the evidence standard when adjudicating complaints in the campus disciplinary process. This means the evidence must show it is "more likely than not" – i.e., greater than 50 percent likelihood – that the victim did not consent. The law also requires postsecondary institutions to partner with campus and community organizations to refer both victims and perpetrators to health, counseling, advocacy and legal services.
"The laws we pursue in the California legislature set an example for the rest of the country," Senate pro Tempore de León stated. "With 1 in 5 women on college campuses experiencing sexual assault, it's our responsibility to secure a safe learning environment for our students."
AB 1433 specifies that as a condition for participation in the Cal Grant program, campus security authorities are required to immediately – or as soon as practicably possible – disclose to local law enforcement any report of a violent crime, hate crime or sexual assault, whether committed on- or off-campus. Postsecondary governing boards must implement policies and procedures by July 1, 2015, to ensure reports of these crimes are immediately forwarded to the appropriate law enforcement agency.
"Students at our colleges and universities deserve to learn without living in fear of sexual assault, and they deserve to know that crimes that occur on campus won't be treated any differently than those that occur elsewhere in our community," said Assemblymember Mike Gatto. "I thank Attorney General Harris for her advice and collaboration in these matters."
AB 1433 builds on existing state and federal requirements for campus and law enforcement collaboration. California law already requires postsecondary institutions to enter into written agreements with local law enforcement agencies. The federal Clery Act also requires campus officials to contact local law enforcement to obtain accurate statistics about crimes reported on or near campus.
Attorney General Harris has a longstanding commitment to reducing sexual violence and seeking justice for sexual assault victims. In her first year in office, Attorney General Harris eliminated a longstanding backlog of untested rape kits in state-run labs – which included 1,300 DNA cases. In April 2014, the California Attorney General's Rapid DNA Service Team received the United States Department of Justice Award for Professional Innovation in Victim Services. Attorney General Harris is currently prosecuting two operators of cyber exploitation websites who, combined, facilitated the posting of over 10,000 sexually explicit photos and extorted victims to remove the illicit content.
In the coming months, the Attorney General's Office will release additional guidance suggesting ways in which law enforcement and campus personnel can comply with the new laws and facilitate justice for victims and accountability for perpetrators.
To view the information bulletin click here: http://bit.ly/1CcwfB1