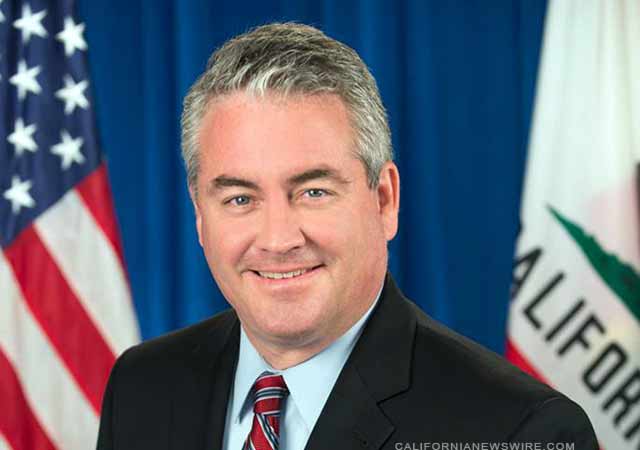 LONG BEACH, Calif. /California Newswire/ — Today, Calif. Assemblymember Patrick O'Donnell (D – Long Beach) introduced AB 1657, which dedicates state Cap-and-Trade revenues to projects that make California's ports greener and more energy efficient. The goal of the legislation is to fund equipment and infrastructure upgrades that help transition the state's ports to renewable technologies.
Maritime industry is comprised of the ships, trucks, and cargo handling equipment contributing significant amounts to California's overall levels of greenhouse gas (GHG) production. The twin ports of Los Angeles and Long Beach are cited by the Southern California Air Quality Management District as the single largest source of air pollution in the region, though great strides have been made to improve the air quality.
"Californians want this money to be spent on addressing our greatest environmental challenges, not on half-measures or window-dressing," said Assemblymember O'Donnell, who chairs the Assembly Select Committee on Ports. "AB 1657 will guarantee Cap-and-Trade funds are used as intended and deliver the biggest bang for our buck. Greening our ports not only ensures the industry remains cost competitive and a major source of jobs, it also paves an effective path toward the state's commitment to lower emissions."
Established in January 2013, California's Cap-and-Trade program offers economic incentives in exchange for businesses cutting GHG emissions. Current law provides financial assistance for energy efficient improvements and investments to several public entities in the state, including education, cities and counties, and utilities. However, despite the fact that California will distribute over $3 billion in Cap-and-Trade revenue, there is no port specific program for those dollars.
The bill now awaits referral to its first policy committee.
Assemblymember Patrick O'Donnell represents the 70th Assembly District which includes Long Beach, Signal Hill, San Pedro and Catalina Island.