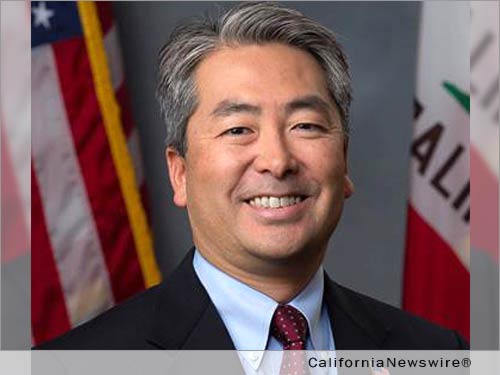 SACRAMENTO, Calif. /California Newswire/ — Assemblymember Muratsuchi, Chair of the Assembly Select Committee on Aerospace, released the following statement on the signing of AB 2389: "California's aerospace industry has taken dramatic hits in loss of jobs since the end of the Cold War, but we still lead the nation in aerospace manufacturing today because we have the skilled workforce, the supply chain, and infrastructure to support the industry."
He adds, "It's much harder to recover from loss of jobs once they're gone, so we need to do everything we can to support our aerospace businesses and make sure they continue to have the tools in their toolbox to sustain their good-paying jobs right here in California.
"I will continue to work with other aerospace industry leaders, like Northrop Grumman, and the Governor's Office of Economic Development (GO-Biz), as well as my colleagues in the Legislature to ensure that California offers the most competitive bids for defense contracts to attract jobs and keep aerospace businesses here at home."
Assemblymember Muratsuchi is a Principle Co-Author of the bill and his district, Assembly District 66, is home to Northrop Grumman and neighbors Boeing and Raytheon in El Segundo.
Assemblymember Muratsuchi represents the 66th Assembly District, which includes the cities of Gardena, Hermosa Beach, Lomita, the Los Angeles communities of Harbor City and Harbor Gateway, Manhattan Beach, Palos Verdes Estates, Rancho Palos Verdes, Redondo Beach, Rolling Hills, Rolling Hills Estates, Torrance and the unincorporated communities of El Camino Village and West Carson.