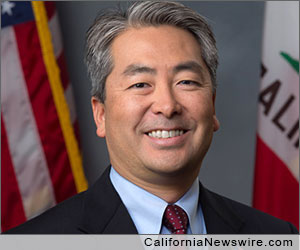 TORRANCE, Calif. /California Newswire/ — Calif. Assemblymember Muratsuchi (D-Torrance), Chair of the Budget Subcommittee on Education Finance, has announced the introduction of his bill, Assembly Bill 2216. AB 2216 would protect funding for Career Technical Education (CTE) and Regional Occupation Centers and Programs (ROCPs) like the Southern California Regional Occupational Center (SoCal ROC) in Torrance.
With dedicated funding for high school ROCPs set to expire by July 2015, Muratsuchi convened a meeting with local superintendents and school board representatives today to discuss how to save CTE programs like SoCal ROC.
Following the meeting, Muratsuchi stated, "SoCal ROC is an important South Bay institution that has trained and educated generations of students for jobs that do not require a college degree. As a former SoCal ROC board member, I know firsthand how important this institution has been for thousands of students every year. We need to save this wonderful program."
Since 1967, SoCal ROC has served thousands of high school students and adults with quality career preparation and technical education. Last year, under Governor Jerry Brown's proposed budget, centers like SoCal ROC were at risk of losing their funding and having to shut down. In response, Muratsuchi and other legislators were able to craft a temporary budget fix that kept programs like SoCal ROC open for at least two more years. Now, Muratsuchi is working on a permanent solution to save high school CTE programs.
As the Budget Subcommittee on Education Finance Chair, Muratsuchi will also be conducting a hearing on career technical education and ROCPs on April 8 from 9 am – 12 noon at the State Capitol. The hearing will be broadcast live on The California Channel and the California State Assembly website.
To watch a video on efforts to protect CTE and save SoCal ROC:

Assemblymember Muratsuchi Working to Save Career Technical Education Centers
Assemblymember Muratsuchi represents the 66th Assembly District, which includes the cities of Gardena, Hermosa Beach, Lomita, the Los Angeles communities of Harbor City and Harbor Gateway, Manhattan Beach, Palos Verdes Estates, Rancho Palos Verdes, Redondo Beach, Rolling Hills,
Rolling Hills Estates, Torrance and the unincorporated communities of El Camino Village and West Carson.
Please visit the Assemblymember's website, http://asmdc.org/members/a66/ for more information.