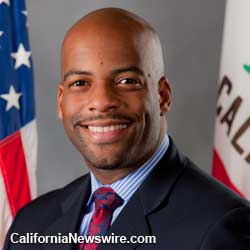 SACRAMENTO, Calif. /California Newswire/ — Speaker John A. Pérez (D – Los Angeles) has named Assemblymember Isadore Hall, III (D – Compton) Chairman of the Assembly Select Committee on Human Rights, Diversity and Race Relations (Committee).
In response to a disturbing trend of race-based violence in Los Angeles County and other parts of California, Hall and the Committee will look to identify the reasons for this violence and explore legislative solutions to increase tolerance and diversity in the state.
"Recent incidents of racial violence are totally unacceptable," said Assemblymember Hall. "While race relations in California and throughout the United States have improved over the years, continued incidents of race-based violence are a disturbing reminder that we have a lot of work to do to build a community and a state that respects all people, regardless of your race, ethnicity, gender, sexual orientation or disability."
The Committee plans to hold hearings in Los Angeles throughout the state in the coming months to discuss incidents of racial violence, its impact on communities and study local and state efforts to reduce racial violence in California.