SACRAMENTO, Calif. /California Newswire/ — On Monday, Calif. Assemblymember Jim Frazier (D – Discovery Bay) passed Assembly Concurrent Resolution 64 declaring May 22, 2017 as Special Olympics Day, and subsequently honored the Special Olympics of Northern California (SONC) and the Special Olympics of Southern California (SOSC) by presenting Assembly proclamations for their continued commitment to provide outstanding programs for Californians with and without disabilities.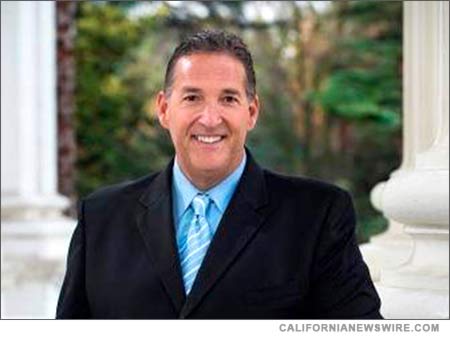 "It's beyond amazing that 96,000 Californians have the opportunity each year to participate in the sports they love while developing lifelong friendships and skills. When I was in high school, I helped a dear friend who had a disability of his own play a game on the football team and from that moment I knew how much it meant for him to feel included, and how great it was for the whole team. I see that same fulfillment in everyone involved with the Special Olympics."
In 1968, Eunice Kennedy Shriver founded the Special Olympics to provide a way for children and adults with disabilities to develop life skills and lasting friendships through training and athletic competition. Today, the two California chapters benefit nearly 100,000 people through their many annual and ongoing programs. Nine years ago, Special Olympics began implementing the Unified Sports program into schools to pair athletes with and without disabilities to promote social inclusion through sports. In California, the Unified Sports program has grown to over 650 schools.
"We're excited to have had the opportunity to be here at the State Capitol today on behalf of Special Olympics athletes throughout California," said David Solo, president and CEO of Special Olympics Northern CA. "Together with Special Olympics Southern California, our athletes had the unique chance to showcase Unified Soccer as an example of the positive impact the Unified Champion Schools program can have on students. We thank Assemblymember Jim Frazier for supporting our efforts in California schools and for his continued support of Special Olympics in California."
"We appreciate Assemblymember Jim Frazier and the state of California for their ongoing support as we work to host Unified Sports in all high school campuses," said Bill Shumard, president and CEO of Special Olympics Southern California. "Unified Sports was inspired by a simple principle: training together and playing together is a quick path to friendship and understanding for people with and without intellectual disabilities. With sports as the foundation, we are able to reduce bullying and create more inclusive and accepting schools."
Assemblymember Frazier represents the 11th Assembly District, which includes the communities of Antioch, Bethel Island, Birds Landing, Brentwood, Byron, Collinsville, Discovery Bay, Fairfield, Isleton, Knightsen, Locke, Oakley, Pittsburg (partial), Rio Vista, Suisun City, Travis AFB, Vacaville and Walnut Grove.