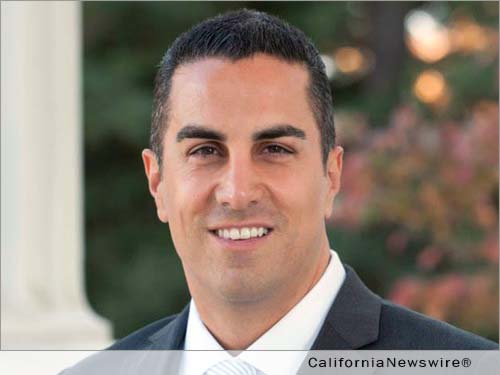 SACRAMENTO, Calif. /California Newswire/ — Today, Calif. Assemblyman Mike Gatto (D-Glendale) introduced legislation that would allow parents to protect their child and family from identity theft. AB 1580 allows a parent to freeze their child's credit with the three credit bureaus, preventing identity thieves from opening fraudulent credit accounts and ruining their credit at an early age.
Consumer-Investigative reporter Julie Watts from CBS affiliate KPIX in San Francisco reported about her attempts to freeze her own child's credit, but was refused by the credit bureaus because there was no state law mandating them to do so. After reporting on the dangers of identity theft, Watts decided to proactively protect her daughter against fraud by freezing her credit. However, she was led down a road of bureaucratic red tape that almost prevented her, and would prevent most parents, from protecting their children.
"As a parent of two young daughters, I understand why someone would go above and beyond to shield their child from harm," said Gatto. "AB 1580 is a common-sense proposal that provides parents the tools to protect their child's financial future."
Until now, parents have only been able to freeze their child's credit after the child has been a victim of identity fraud. Since children do not have credit in the first place, giving their parents the option to freeze their credit at birth only makes sense. States such as Idaho, Texas, and Maryland have already successfully passed and implemented similar laws.
"It is time for California to step up and join the many states that have already passed similar legislation," said Gatto. "Parents will be able to sleep better at night knowing their child's identity is protected."
Mike Gatto is the Chairman of the Utilities and Commerce Committee, and the longest-serving current member in the State Assembly. He represents California's 43rd Assembly District, which includes Burbank, Glendale, La Cañada Flintridge, La Crescenta, Montrose, and the Los Angeles neighborhoods of Atwater Village, East Hollywood, Franklin Hills, Hollywood Hills, Los Feliz, and Silver Lake. www.asm.ca.gov/gatto