SACRAMENTO, Calif. /California Newswire/ — Today Calif. Assemblyman Mike Gatto (D-Los Angeles), chairman of the influential Utilities and Commerce Committee, announced a constitutional amendment to restructure and reform the constitutional protections currently given to the scandal-ridden California Public Utilities Commission (CPUC). Chairman Gatto was joined by his joint authors, Assemblymember Scott Wilk (R-Santa Clarita) and Marc Levine (D-San Rafael) who believe now is the time to reassess the CPUC's role as a regulator.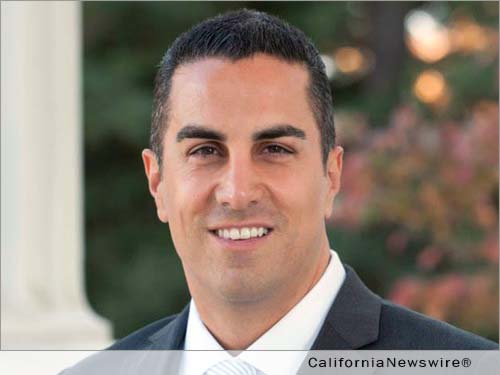 "After hearing about how the clear warnings of the impending Aliso Canyon gas leak were lost in the shuffle, I concluded that we need to rethink the way we regulate utilities in this state," said Gatto. "Our concern is that the CPUC is too big to succeed; it is time to hit the reset button."
The Public Utilities Reform Act will reform the Public Utilities Code to modernize the CPUC, reassign regulation of industries unrelated to the CPUC's core functions to more appropriate state agencies, and provide greater accountability to Californians.
The act recognizes that the 21st Century no longer requires the CPUC be enshrined in the California Constitution, placing an initiative before voters to repeal the constitutional mandate and authority of the CPUC. In order to ensure a continuum of regulation and oversight, it will preserve certain critical authorities and functions in the Public Utilities Code, but these provisions will sunset July 1, 2018. In the interim, the Legislature will have the opportunity to reallocate the functions of the CPUC to existing departments and agencies, or to a successor entity.
"The people of California are deeply concerned by the CPUC's failures in recent years," said Gatto. "You have folks in the Bay Area justifiably concerned after a pipeline explosion, Orange County worried about nuclear waste, Sacramento and the Central valley on edge with oil trains, and of course, Angelenos deeply concerned after a gas leak."
The legislature has made several attempts to reform the commission in past years, but those advances were met by the Governor's veto pen.
The full audio file of Assemblyman Gatto's press conference can be heard at the following link: http://www.asmdc.org/audio/20160203PUCGattoNewsConf.mp3
About Mike Gatto:
Mike Gatto is the Chairman of the Utilities & Commerce Committee and the longest-serving current member of the State Assembly. He represents California's 43rd Assembly District, which includes Los Angeles, Glendale and Burbank. www.asm.ca.gov/gatto