SACRAMENTO, Calif. /California Newswire/ — Today, California Assemblyman Mike Gatto (D-Los Angeles) announced that he introduced legislation on Tuesday to forbid the use of "affluenza" as a defense at trial or as a mitigating circumstance in post-trial sentencing. "Affluenza" in the criminal-defense realm is the notion that an affluent or overly permissive upbringing prevents a defendant from fully understanding the consequences of criminal actions.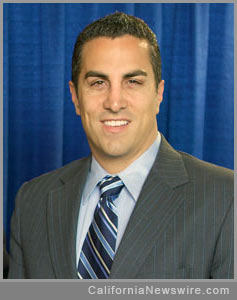 Gatto's AB 1508 would forbid a judge or jury from reducing the sentence of a defendant who claims that being raised in a wealthy or excessively lenient household somehow explains or absolves that defendant's guilt.
The "Affluenza" defense was recently used successfully in a case where a drunken teenager named Ethan Couch killed four good-Samaritans, including a mother and daughter, by running them down on the side of a road as they stopped to help a stranded motorist. Couch's defense team argued that, because of his family's wealth and lenient child-rearing style, the defendant never learned that his actions had consequences. Couch was sentenced to ten years probation and will serve no jail time, despite killing four people and leaving another paralyzed.
"Perhaps the notion of personal responsibility seems antiquated to some," said Assemblyman Gatto. "But I think the majority of us believe that people should own up to their actions, and that criminals should not be able to use their wealth or privilege to lessen the severity of their sentences. Spoiled children shouldn't be able to spoil the chances of victims to obtain justice when a criminal act has occurred."
Mike Gatto is the Chairman of the Appropriations Committee in the California State Assembly. He represents Burbank, Glendale, La Cañada Flintridge, La Crescenta, Montrose, and the Los Angeles neighborhoods of Atwater Village, East Hollywood, Franklin Hills, Hollywood Hills, Los Feliz, and Silver Lake. www.asm.ca.gov/gatto